Tesla pickup truck looks like 'armored personnel carrier from future'
Elon Musk says Tesla's pick up truck will look like an 'armored personnel carrier FROM THE FUTURE'

Published Tue, Oct 15 2019 8:00 AM CDT
|
Updated Tue, Nov 3 2020 11:46 AM CST
Elon Musk is being Elon Musk on Twitter once again, with the SpaceX and Tesla Motors founder teasing its highly-anticipated pickup truck that will be unveiled in November.
Tesla has been hard at work on making an all-electric pickup truck after dominating the EV market, as well as making waves in the trucking market with the Tesla Semi, and now it will be unveiling a new pickup truck that Musk teases will look like an "armored personnel carrier from the future".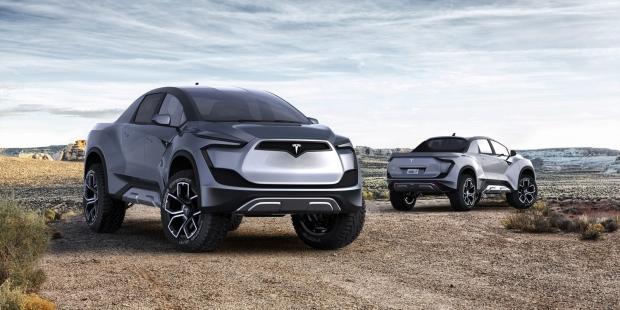 We know that the American Dream Car is no longer a Lamborghini but rather Tesla's Model S... so what happens to the American Pickup truck when Tesla unveils its new all-electric beast? We know that it will pack a dual-motor all-wheel drive with Musk teasing it will have "crazy torque & a suspension that dynamically adjusts for load".
Musk has even teased that Tesla's all-electric Pickup truck would feature power outlets so that people using heavy duty power tools and the like, can have it all ready to go from the EV itself. As for range, Musk is pointing to around 400-500 miles from the all-electric Pickup truck.
Related Tags