Pre-order Red Dead Redemption 2 on Rockstar Launcher, get 2 free games
Rockstar really wants you to buy Red Dead Redemption 2 on PC directly from them.

Published Fri, Oct 4 2019 12:32 PM CDT
|
Updated Tue, Nov 3 2020 11:47 AM CST
Rockstar offers tremendous bonus incentives for pre-ordering Red Dead Redemption 2 directly from their new storefront.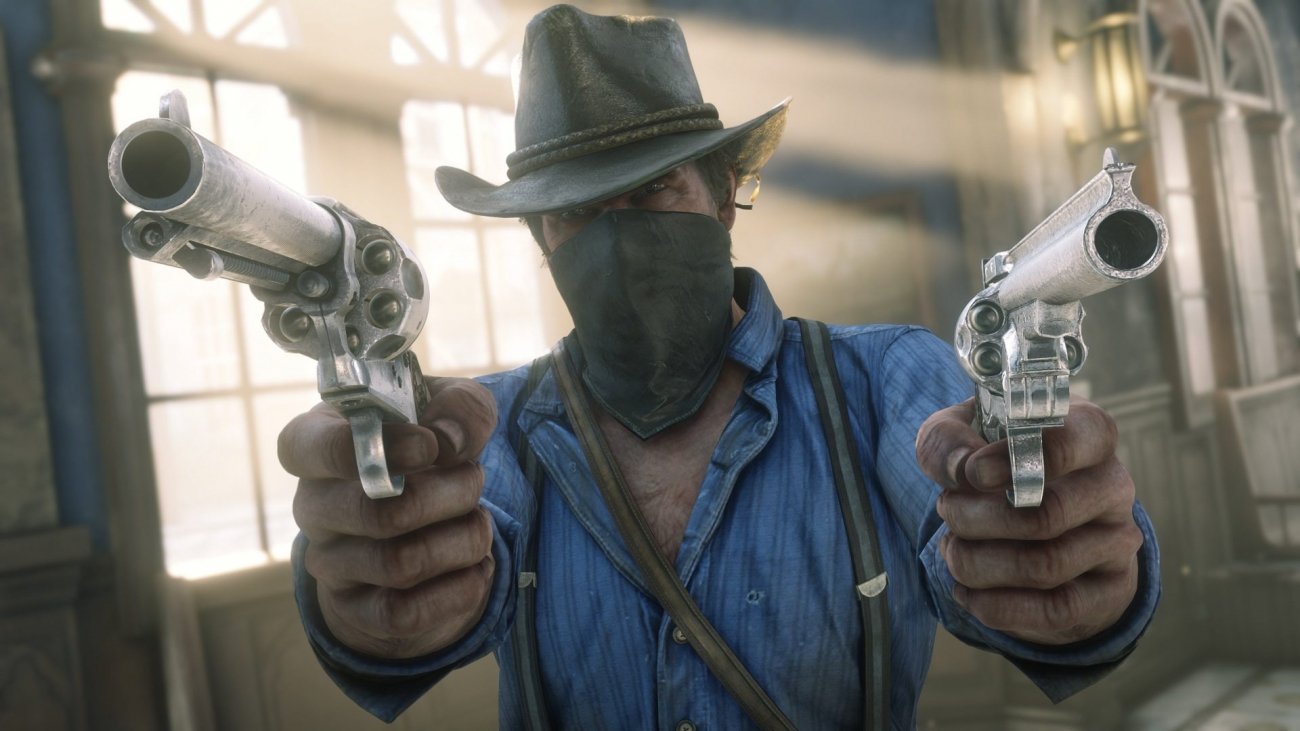 Today Rockstar confirmed Red Dead Redemption 2 is coming to PC, complete with high-end graphical and technical optimizations and a handful of new singleplayer goodies. It's coming first to the Epic Store and the new Rockstar Launcher storefront on November 5, and Steam a month later in December. But Rockstar really wants you to buy the game from them so they can keep 100% of all revenues. And to do that they're offering some pretty good pre-order bonuses.
Red Dead Redemption 2 PC pre-orders are coming first to the Rockstar Launcher on October 9. Pre-orders on other stores are delayed 2 weeks. Pre-ordering from the launcher gets you two free games from a pool of Rockstar classics, including older GTA games and L.A. Noire. These free games are exclusive to R* Launcher pre-purchases and include some extra bonuses too.
Here's the choices of free games:
Grand Theft Auto III

Grand Theft Auto: Vice City

Grand Theft Auto: San Andreas

Bully: Scholarship Edition

L.A. Noire: The Complete Edition

Max Payne 3: The Complete Edition
Rockstar Launcher pre-orders also get you a free upgrade to RDR2's premium version, which includes singleplayer extras like a survival kit, a war horse, a treasure map, some extra cash, and 50 gold bars for Red Dead Online.
RDR2's PC port will soon be pre-purchasable on a number of storefronts like the Epic Games Store, Green Man Gaming, the Humble Store, GameStop and "additional digital retailers" on October 23, with a launch planned on November 5 for EGS and R* Launcher. We're not sure which SKU these stores will be selling, but it's likely the Steam version.
Bear in mind the Steam version of RDR2 won't be out until sometime in December.
Rockstar will share new details including PC spec requirements and more on October 8, 2019.
Related Tags