Blizzard set to 'remaster' Overwatch with MASSIVE changes to 13 heroes
The 8GB update is one of the biggest to Overwatch, with a huge list of hero changes.

Published Thu, Sep 26 2019 11:14 PM CDT
|
Updated Tue, Nov 3 2020 11:47 AM CST
Overwatch is set to go through one of its biggest changes ever, with developer Blizzard Entertainment set to launch an exciting new "remaster" update to the game.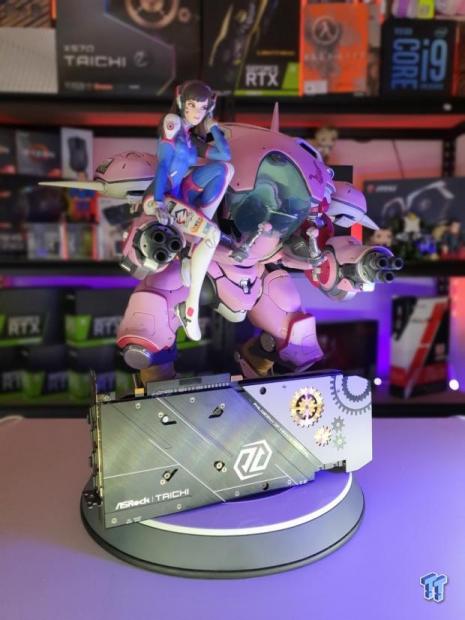 The new v1.41 patch for Overwatch is currently in the Public Test Realm (PTR) weighing in at around 8GB, which is one of the largest updates Overwatch has ever received. Blizzard has tweaked (both in buffing, and nerfing) a huge slate of heroes that will shake up the entire meta of the game.
Here's what you can expect:
D.Va: Defense Matrix regeneration rate increased from 12.5% to 16% per second, delay before regeneration begins lowered from 1 second to 0.75 seconds.
Orisa: Protective Barrier Cooldown increased from 9 to 10 seconds
Roadhog: Scrap Gun ammunition increased from 5 to 6.
Sigma: Kinetic Grasp no longer blocks Chain Hook and Whip Shot. Gravitic Flux high gravity effect duration reduced from 1.2 to 0.9 seconds. Experimental Barrier regeneration rate reduced from 175 to 150 per second, now has a 1 second cooldown after recalling the barrier, initial 0.2 second cast time removed
Winston: Barrier Projector duration increased from 6 to 9 seconds. Health increased from 600 to 700
Baptiste: Immortality Field health decreased from 250 to 200
Lucio: Crossfade speed boost's effect increased from 20% to 25%. Amp It Up speed boost's amplification increased from 50% to 60%. Wall Ride speed buff reduced from 40% to 30%.
Mercy: Valkyrie extra beams now ignore enemy barriers
Moira: Biotic Grasp self-healing reduced from 30 to 20 health per second.
Doomfist: Rocket Punch time to reach max charge increased from 1 to 1.4 seconds. The Best Defence shield health gained per hit reduced from 35 to 30
Sombra: Translocator cooldown increased from 4 to 6 seconds, cooldown now begins immediately upon deploying the beacon or if it is killed by an enemy
Symmetra: Photon Barrier duration reduced from 15 to 12 seconds. Health reduced from 5000 to 4000. Sentry Turret damage per second reduced from 50 to 40. Photon Projector primary fire beam should now deliver a louder impact sound to affected players.
Tracer: Pulse Pistols damage falloff now starts at 13 meters, up from 10 meters.
As a gigantic Overwatch fan (that is my statue in the picture, I took that shot for this article) I'm excited to see the re-balance take place. I want to jump in and see how much this changes the meta... I can't wait. Sigma isn't so OP now, too.
Related Tags