Mario Kart Tour hits 20 million downloads in first day
Nintendo's new Mario Kart mobile game is already a huge success.

Published Thu, Sep 26 2019 5:40 PM CDT
|
Updated Tue, Nov 3 2020 11:47 AM CST
Nintendo's new Mario Kart mobile game is immensely popular on iOS and Android, amassing 20 million downloads in its first day.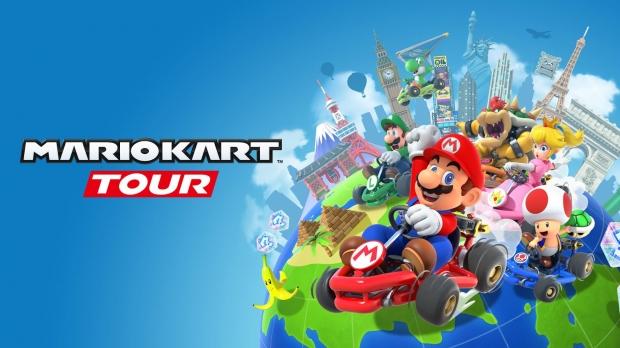 Mario Kart Tour is Nintendo's quickest-downloaded mobile game of all time, eclipsing Super Mario Run by over 13 million downloads. Nintendo's new free-to-play racer also sped out of the gate with over $1 million in revenues in the first 24 hours, proving its lootbox monetization model is working. Comparatively, Nintendo's breadwinner mobile game Fire Emblem Heroes raked in a considerable $4.3 million in its first day.
There's a fly in the ointment, though: Nintendo packed in a controversial paid subscription within the free-to-play Mario Kart game. Dubbed the Mario Kart Tour Gold Pass, this $4.99 a month subscription gives extra bonuses like cosmetics and an exclusive 200cc mode. This aggressive over-monetization could harm the overall sticking rate of paid gamers, at least in North America.
Analyst firm SensorTower notes the controversial subscription has yet to materially impact earnings. Technically the Gold Pass makes up the bulk of "purchases", but these are for the free 12-day trial, so Nintendo isn't actually making money from the pass yet.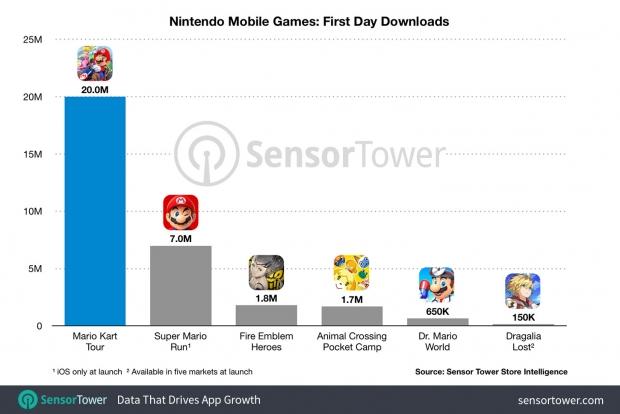 So what does this mean for Nintendo?
Mario Kart Tour is an experiment, a literal vehicle for two things: 1. Recurring revenues via monetization, and 2. a means to pull more consumers into the Nintendo ecosystem and expose them to new products.
If the Gold Pass ends up being a successful revenue model, we could see more systematic monetization show up over time in its free-to-play games. Meaning even free mobile games could have a built-in season pass subscription. So far the downloads are great, but the lack of multiplayer and other key features could deter gamers. Anyone who buys into the subscription is also incentivized to stay on mobile instead of furthering the experience on the Nintendo Switch and buying Switch hardware and software.
If Nintendo really wants to achieve its goal with mobile, then it should incorporate more cross-platform features with its mobile titles, eg having Mario Kart Tour interact with Mario Kart 8 Deluxe in some way.
Related Tags