HTC Cosmos modular VR headset costs $699, coming October 3
The new Vive Cosmos is positioned between the Vive Focus and Pro, sports inside-out tracking and modularity.

Published Thu, Sep 12 2019 5:18 PM CDT
|
Updated Tue, Nov 3 2020 11:47 AM CST
HTC's new Vive Cosmos headset will cost $699, putting it between the self-contained Vive Focus at $599 and the premium Vive Pro at $799.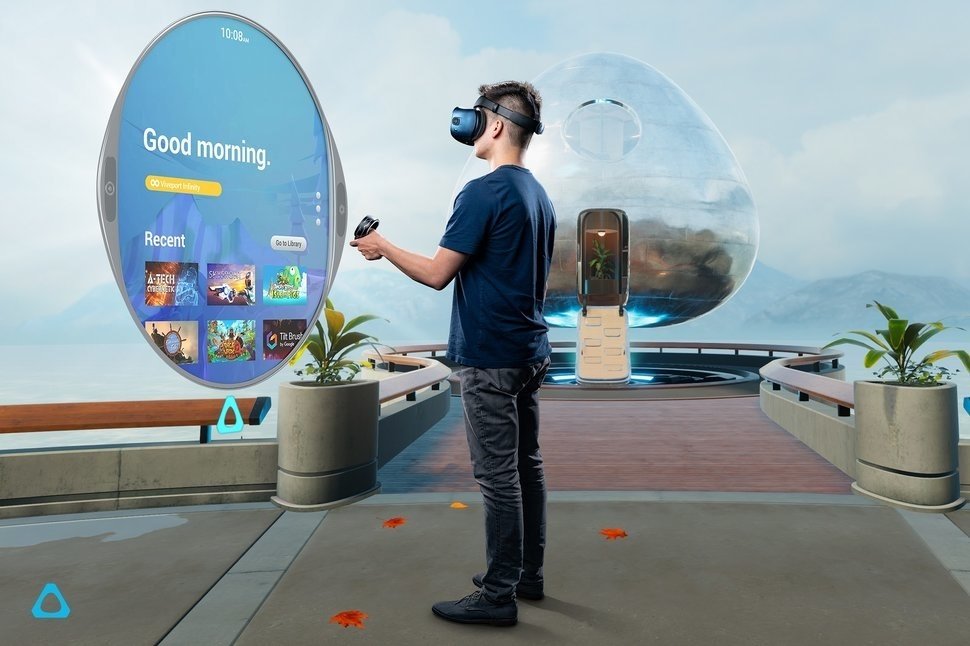 The new Vive Cosmos VR HMD is built around ease-of-use and accessibility, and brings spec performance boosts over original Vive headset. The Cosmos has two 3.4-inch panels at 1440x1700 pixels per eye for a combined 2880x1700p or about 88% more pixels than the base Vive, complete with a 90Hz refresh rate and a 110-degree field of view.
The major difference is the Cosmos doesn't require base stations for movement tracking. It's outfitted with six cameras for inside-out tracking, making setting up a breeze. The Cosmos is also modular. HTC teased smartphone interactivity when the Cosmos was first announced, but the only mod that's official is an external tracking mod that allows you to use old Vive tracking base stations for improved immersion.
You can also hook up the new Vive wireless add-on to the Cosmos for 100% wireless VR gaming.
No exact details on the Cosmos External Tracking Mod were revealed, but here's a snippet from a press release:
With a modular faceplate design, Vive Cosmos is the most versatile premium VR headset yet, designed with upcoming accessories to change the functionality of the headset and offer customers the ability for their headset to grow with them over time.

The first official "mod", announced today, is the Vive Cosmos External Tracking Mod for customers that want to continue to use their existing Lighthouse base stations for tracking scenarios, but also take advantage of the superior performance of Vive Cosmos.

This first base station-compatible mod supports Vive's ecosystem of peripherals including the Vive Tracker, delivering unprecedented input freedom for VR controls. This new mod will be available in Q1 of next year.
The Cosmos is still PC-powered so a computer with at least an NVIDIA GeForce GTX 970 or comparable GPU is required for VR play.
The HTC Vive Cosmos will release October 3, 2019 for $699. All pre-orders come with 12 months of the on-demand Viveport Infinity VR gaming service.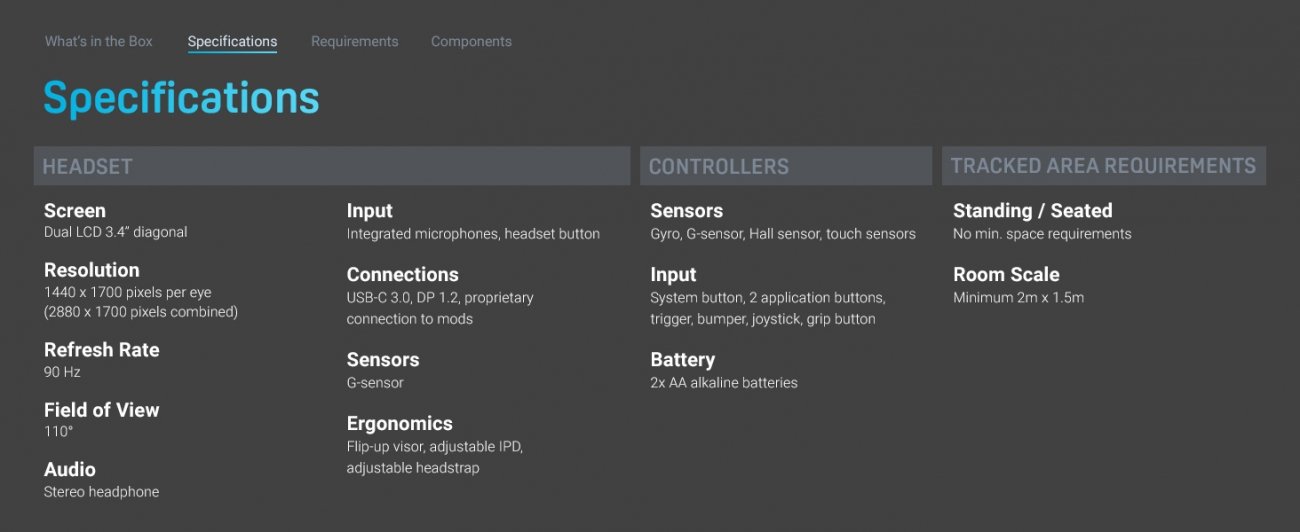 Vive Cosmos Specs
Screen: Dual 3.4" LCD diagonal

Resolution: 1440 x 1700 pixels per eye (2880 x 1700 pixels combined)

Refresh rate: 90 Hz

Field of view: 110 degrees

Audio: Built-in stereo headphones

Required PC connectivity: USB 3.0, DisplayPort 1.2

Peripheral Ports: USB-C 3.0, proprietary connection to mods

Tracking: no minimum space requirements for standing/seated, minimum 2m x 1.5m for room-scale mode

Module Faceplates: Vive Motion Mod (ships with Cosmos) and Vive Cosmos External Tracking Mod (sold separately)

Vive Wireless Adapter support: Yes, sold separately with attach kit. Available PCIe slot required

Related Tags