New Crysis remaster possibly teased, could use next-gen CryEngine tech
Crytek shows off its new CryEngine 5.6 with a surprising cameo.

Published Sat, Aug 31 2019 7:16 PM CDT
|
Updated Tue, Nov 3 2020 11:47 AM CST
Crytek might be teasing a Crysis remaster or remake in its new high-end games engine, complete with amazing lighting effects, physics, and visuals.
Crytek's new CryEngine 5.6 tech demo is pretty insane, showing a glimpse at some next-gen tech that'll power new games. Most of the footage was for its Hunt: Showdown IP, but around the 2:17 mark we got a big surprise: Crysis music accompanied by island footage that closely resembles the game's setting, and the nanonsuit camo sound effect at the very end. Is this Crytek's not-so-subtle way at teasing a new Crysis remake?
The studio could use a big hit right now and remember EA might still hold exclusive publishing rights for the Crysis franchise. Crytek probably owns the IP, but they can't make any new games without EA's approval if the publisher still holds the rights. But this could be huge for both EA and Crytek. What if we got a new Crysis remaster on the PlayStation 5 and Project Scarlett next-gen consoles?
It's likely Crytek currently has devkits of both systems in its offices. The devs are known for pushing PC hardware to their limits and Crysis was used as a benchmark to test a build's power. There's a reason that "can it run Crysis?" is still popular today.
EA could win big here too. The publisher has been notably stale lately thanks to its live gaming fiascoes, which effectively push it against a ceiling of earnings and lead to sequels with online hooks and over-monetization. It happened with Battlefront II, Battlefield V, and recently with Apex Legends. A Crysis remaster would be a way to reinvigorate EA's sales and consumer image all while rolling out something unique in the process.
Nothing's 100% and we don't know if a Crysis remaster will happen (again, it probably won't until EA signs off). There's a possibility the teaser was just for promo purposes to remind devs and gamers about the glory days of the franchise. But it's still fun to dream isn't it?
Here's a few things the CryEngine 5.6 demo showed off:
Real-time volumetric fog

Full dynamic lighting

Vegetation touch-bending

Object-based motion blur

Mesh and terrain blending

Accurate sunlight shafts

Physically-simulated ropes

Depth of field improvements

Real-time global illumination

Dynamic area lighting

Custom mesh ropes

Physical cloth simulation

Full-body IK ragdoll effects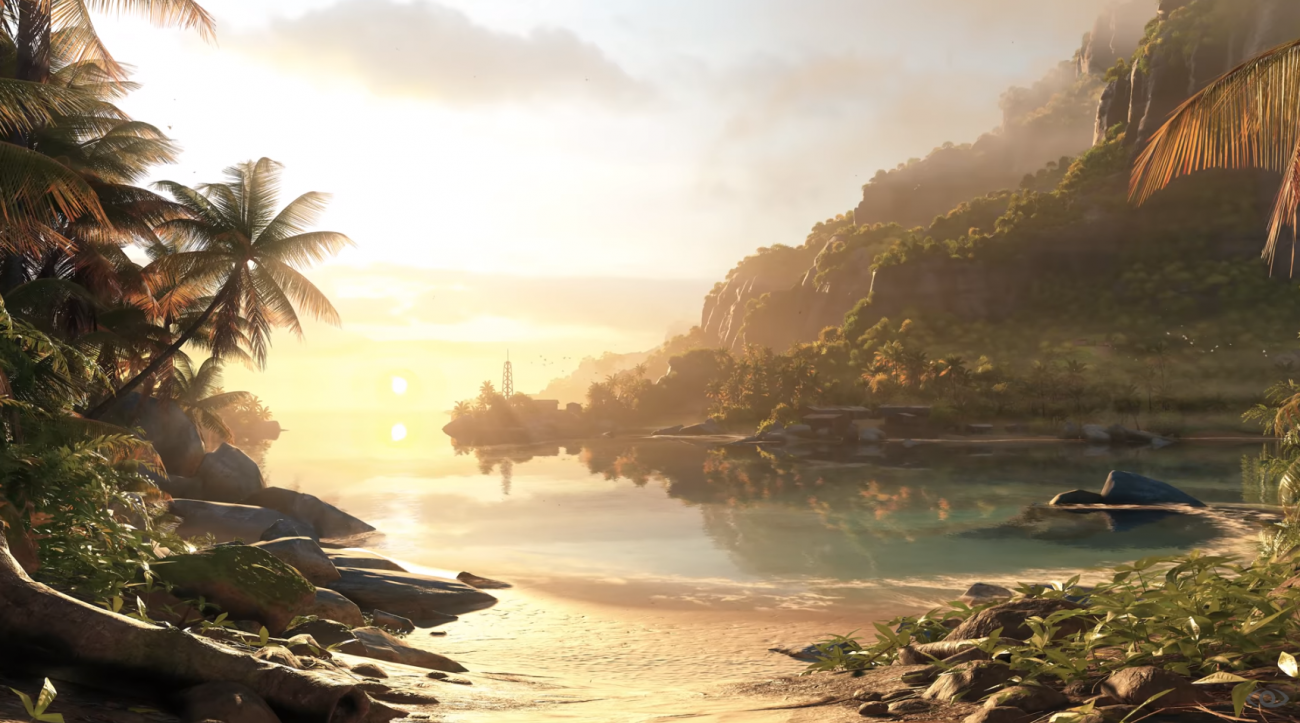 Related Tags