'Iron Harvest' reinvigorates the RTS genre, releases Sept 1st
Iron Harvest will release on September 1st for PC, Xbox One and PS4.

Published Tue, Aug 20 2019 3:03 AM CDT
|
Updated Tue, Nov 3 2020 11:47 AM CST
A good real-time strategy game is extremely hard to come by in this day and age, luckily for fans who are missing sinking their teeth into a brand new RTS title, KING Art Games has your back on September 1st.
KING Art Games are the developers behind the upcoming real-time strategy game 'Iron Harvest' which is set in an alternate reality of 1920+. I've been following the progress of Iron Harvest for quite some time now, as real-time strategy games are some of my favorite games of all time. From what I've seen, Iron Harvest looks like a more than promising RTS title and is definitely placed quite highly on my "Definitely Need To Play" list.
Taking a trip down memory lane, we have the original kickstarter campaign trailer and article which can be found here, if you are interested in a bit of history about how Iron Harvest came about. There is also the 'Tech & Controls' demo that can be found here if you are interested in seeing what the game can achieve movement and positioning wise. Finally, there is the above trailer which announces the games official release date which is scheduled for September 1st. There is also the official Steam page for anyone who wants to keep tabs on Iron Harvest, check it out here.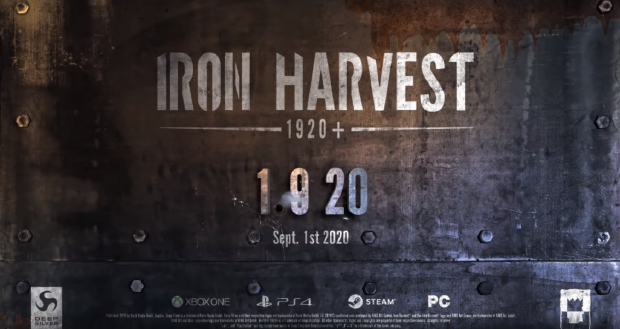 Rise of Nations + Rise of Nations: Thrones & Patriots - PC (Rise of Nations + Rise of Nations: Thrones & Patriots)
Related Tags