SpaceX launches cargo ship to International Space Station
SpaceX has successfully launched their Dragon cargo capsule to the International Space Station.

Published Jul 26, 2019 2:00 AM CDT
|
Updated Tue, Nov 3 2020 11:47 AM CST
Following up on yesterday's news regarding the delay of SpaceX's cargo mission to the International Space Station (ISS), recent news coming out from SpaceX confirms that today's launch was a success and that the Dragon capsule is on its way to the ISS.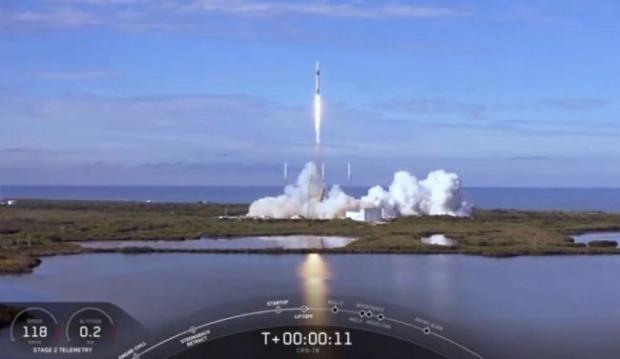 And we have lift off, or at least SpaceX has gotten lift off from their Falcon 9 rocket carrying the robotic Dragon Space Capsule planned for connection with the ISS. This successful launch marks the 18th mission for SpaceX and also the first time that the same Dragon spacecraft has flown to the ISS three times.
In celebration of this milestone, SpaceX has placed three decals on the side of the capsule, two ISS logos and one more to commemorate the 50th anniversary of the Apollo 11 moon landing back in 1969. Bill Specht, NASA's deputy manager for ISS Transport Integration spoke out about the launch, saying "Historically today, 50 years ago, we were able to complete Kennedy's challenge to get men to the moon."
Specht also touched on the unfortunate news of Apollo 11's first flight director, Chris Kraft passing away at the age of 95. Kraft invented the idea of Mission Control and was one of the core team members of the Apollo 11 mission, he passed away just this past Monday. Specht spoke out about the unfortunate news, saying "He was the founder for mission control and laid the groundwork for how we operate in space today."
Related Tags