AMD's next-gen Zen 5 architecture has been teased once again, popping up on the LinkedIn profile of David Suggs, the CPU architect on Zen 2 and Zen 5. Suggs lists "Chief architect for Zen2 and Zen5, high-performance x86 micro-processor cores". Makes it kinda obvious, yeah?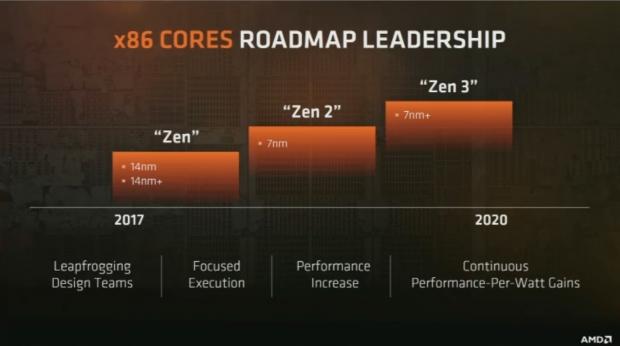 We shouldn't expect Zen 5 to pop up until at least 2022, as we have Zen 3 and Zen 4 in between that with Zen 3 coming on the 7nm+ node. AMD has already launched Zen 2 into the market on 7nm (our review here), with Zen 3 launching in 2020 on 7nm+ so we should expect Zen 4 in 2021 at that rate, leading into Zen 5 in 2022. But what architectural changes will there be between each Zen chip? Will it be on the 5nm node?
Nothing is known about the architectural improvements that Zen 3 will bring let alone Zen 4 and Zen 5, but if it's anything like the difference Zen 2 on 7nm is to Zen and Zen+ on 14nm then we're in for a wild ride over the next couple of years.