China #1 in quantum entanglement, teleports object 300 miles
China has successfully sent an electron to an a ground orbiting satellite that is more than 300 miles away.
Published Jul 15, 2019 5:00 AM CDT
|
Updated Tue, Nov 3 2020 11:48 AM CST
1 minute & 0 seconds read time
The human race has made another milestone in the quantum entanglement field where they have managed to teleport an electron to a low-orbiting satellite 300 miles away.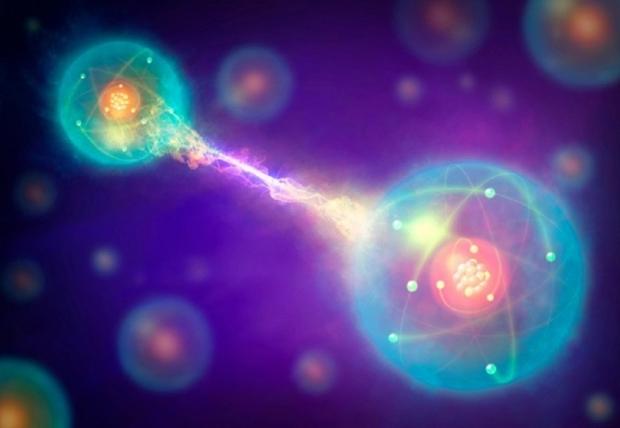 According to a team of researchers in China, scientists have managed to use quantum entanglement to teleport an electron 300 miles away. An MIT Technology Review said that this is the furthest the technology has managed to teleport an object, the scientists findings have been published in a paper online at arXiv.
This isn't the first test of its kind, for about a month these scientists have conducted many tests and have beamed up millions of photons from their ground site located in Tibet. The team said that "This work establishes the first ground-to-satellite up-link for faithful and ultra-long-distance quantum teleportation, an essential step toward global-scale quantum Internet."
For those that don't know, quantum entanglement is a "strange phenomenon" that happens "when two quantum objects, such as photons, form at the same instant and point in space and so share the same existence. In technical terms, they are described by the same wave function."
Related Tags