Epic is taking a proactive approach to its games poaching, especially those that were funded via Kickstarter.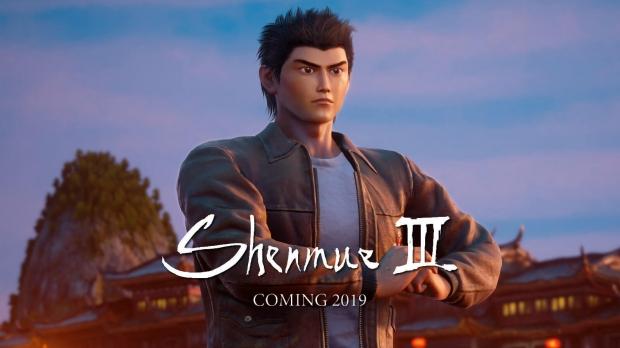 Shenmue 3 recently switched over to the Epic Games Store, kicking off a big controversy. After all, Shenmue 3 was funded by Kickstarter backers who were promised a Steam key, not an Epic Games Store key. Yesterday, Ys Net announced it'll be issuing refunds to those Kickstarter backers who want them. But Ys Net won't have to pay the bill: Epic is swooping in to save the small team from what could be disastrous financial losses.
This isn't a one-time deal, either. Epic plans to cover costs for any other Kickstarter games that pull a similar move. Today Epic Games CEO Tim Sweeney confirmed it'll front refund costs for future Kickstarter-funded games that switch from Steam to EGS.
"Epic is funding the cost of all Kickstarter refunds resulting from Shenmue III's move to the Epic Games store, so that refunds won't reduce Ys Net's development funding," Sweeney said.
"When future games go Epic-exclusive after offering crowdfunding rewards on other PC stores, we'll either coordinate with colleagues at the other stores to ensure key availability in advance, or guarantee refunds at announcement time."
I have to admit this is pretty stellar news for smaller studios that are just barely scraping by. Shenmue 3 only happened because backers pledged over $6 million in funding, sparking a fire that caught the attention of publisher Deep Silver, who then injected more cash into the project.
The Kickstarter cash is long gone. $6 million for a project like Shenmue 3 is a drop in the bucket compared to most titles--and it shows, the visuals aren't that great--and if Ys Net had to pay refunds from their own pocket they'd probably go broke real fast. After all, it wasn't Ys Net's decision to go to the Epic Store. As acting publisher on the project, Deep Silver made the decision to go EGS exclusive because of the attractive 88% revenue split.
Shenmue 3 releases on November 19, 2019 on PS4 and PC via the Epic Games Store.