Tons of new Cyberpunk 2077 details revealed
CD Projekt RED highlights tons of new info about Cyberpunk 2077 at E3 2019.

Published Tue, Jun 25 2019 6:45 PM CDT
|
Updated Tue, Nov 3 2020 11:48 AM CST
CD Projekt RED reveals a bunch of new details about Cyberpunk 2077, including day-to-night cycles, augmentations, cosmetics and regions of Night City.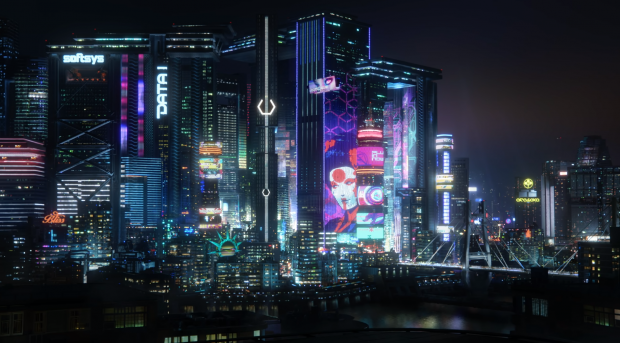 In a big Q&A series on the Cyberpunk 2077 Tumblr, senior level designer Miles Tost and quest designer Pawel Sasko discussed a lot of details surrounding the team's new sci-fi RPG FPS hybrid. Topics are wide and varied, and some new tidbits slipped through like being able to recruit people to your team, more details on the murderous gangs roaming the neon-lit city streets, and even a nifty eye augmentation that allows real-time translations of other languages.
"Cyberpunk is all about you being your own boss, right. You finding your own path against a system that's constantly trying to bring you down," said senior level designer Miles Tost. "That's where the whole punk attitude of the name also comes from. Perhaps you'll want other people to join you, like Jackie, for example."
(Continued below)
Read Also: Cyberpunk 2077 isn't locked to heterosexual romances
Here's a list of everything we learned from the Q&A:
Augmentations - "As a player you can exchange most of your body. You can have legs, arms, spine and have lots of components. You can almost be fully body-converted. But you can't go as far as Maelstrom," said quest designer Pawel Sasko.
Dynamic day to night cycles - Night City has a full day-to-night cycle, AI is constantly moving and doing everyday routines.
Mission timing - Some missions have to be done at a certain time, players can wait in the world to pass time.
Gangs - Several smaller gangs as well as bigger gangs like Maelstrom, the steroid-injecting Animals, and the Haitain-creole Voodoo Boys from the Pacifica district.
Emotional storyline - "I really want to make players cry. It means the game left an impression. I hope you will cry," said quest designer Pawel Sasko.
Cyberpunk 2077 described in 3 words - Make. Your. Own.
Cosmetic customization - Not all augmentations will actually affect combat. Hirosh eyes, for example, translate other languages in the game in real-time.
Relation to the table-top RPG - Cyberpunk 2077 is a direct continuation to Mike Pondsmith's Cyberpunk 2077 pen-and-paper RPG, and Pondsmith is working very closely with CDPR to bring the world to life.
Is it an RPG or a shooter? - "It's first and foremost an RPG, where you play as V., a mercenary on the streets of Night City, a character that you can fully customize, picking life paths, picking skills and weapons, customizing the body of the character, and living the life in Night City," Sasko said.
Weapons and guns - 3 different types of weapons: tech rifles, smart guns that can shoot around corners with target-tracking bullets, and power weapons that can be charged up. All weapons can be customized with mods.
RPG mechanics - Backstory you pick in character creator affects player standing with other NPCs and the world. Decisions will have an impact, large or small. Tons of different outcomes at the end based on every infinitesmal decision you've made. "All your choices pile up at the end," said Sasko.
Regions - Various regions have different subcultures. Takes place in the California of the future, Westbrook for example, has a high-tech Japanese style. Pacifica is run by the Voodoo Boys, a brutal creole Hatian gang. The City Center will be like a high-tech Times Square with tons of advertisements, huge skyscrapers, flying cars, etc. It's the epicenter of the metropolis nation-state.
Mini-games - Night City has various activities like car racing, boxing matches, and shooting ranges to practice your aim.
Cyberpunk 2077 releases on April 16, 2020 for PS4, Xbox One and PC. Check below for a bunch of screenshots and a new cinematic trailer from E3 2019: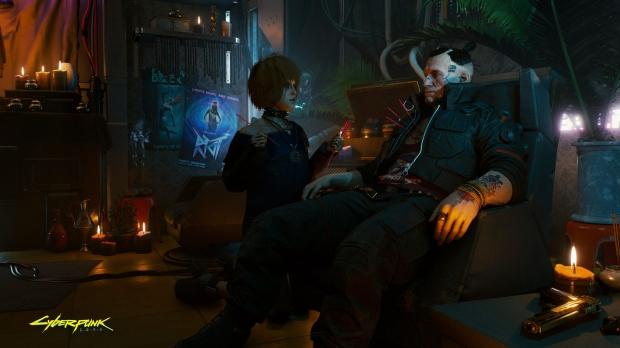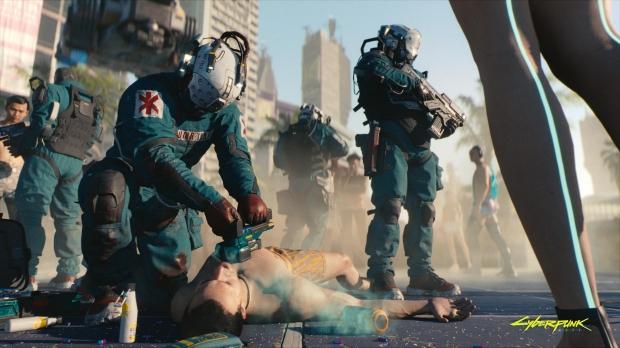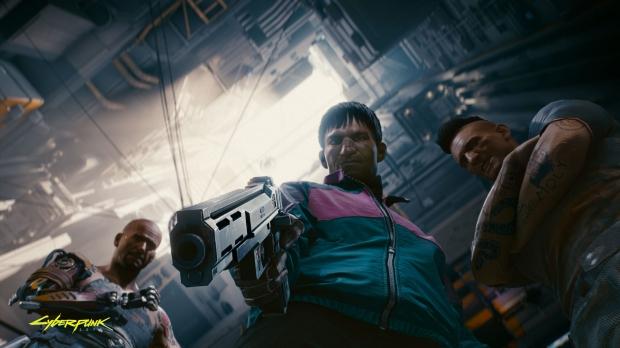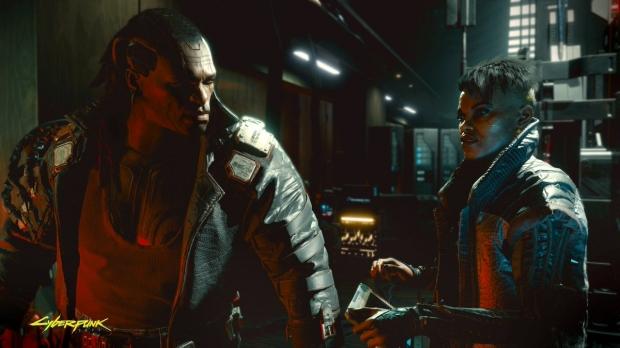 Related Tags