Cyberpunk 2077 isn't locked to heterosexual romances
Cyberpunk 2077 is all about choices, even when it comes to romances.

Published Tue, Jun 25 2019 5:49 PM CDT
|
Updated Tue, Nov 3 2020 11:48 AM CST
Cyberpunk 2077 is a huge sprawling sci-fi FPS built around massive reactivity and choice, and courting other superhuman cyborgs will be no different.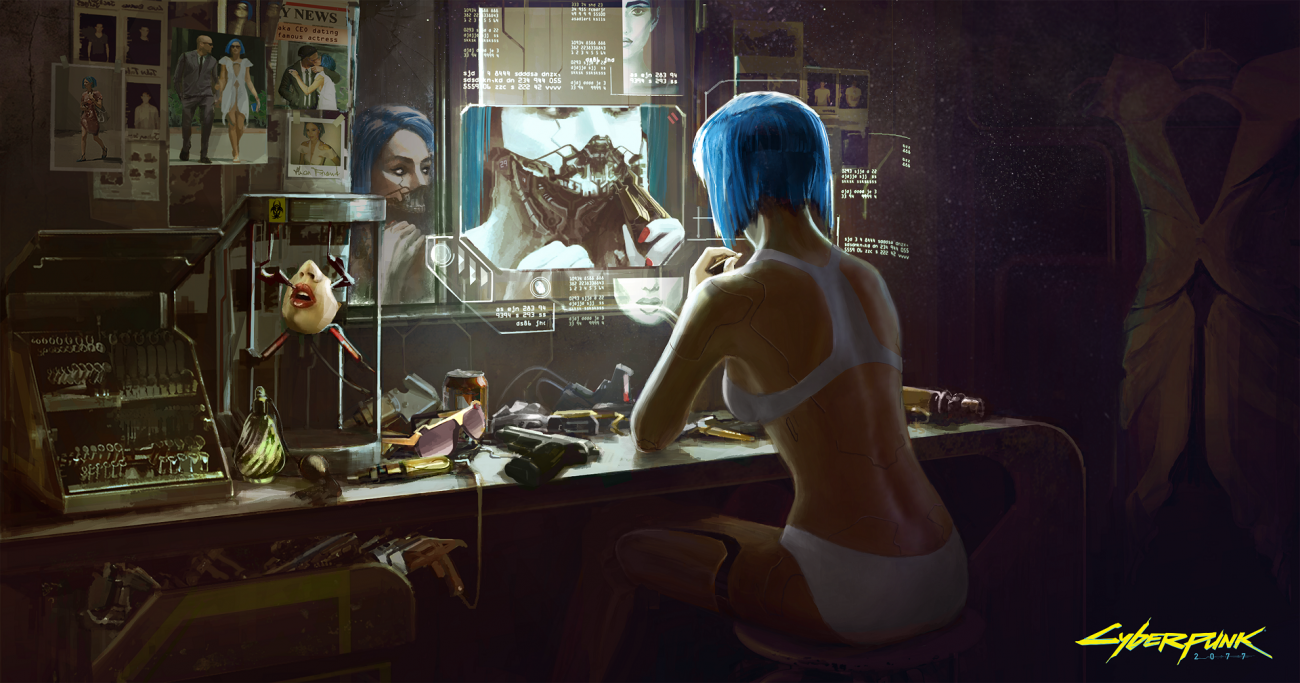 CD Projekt RED aims to go above and beyond with Cyberpunk 2077, making Night City a bustling haven of gritty crime, glamor, and colorful excitement. It's a pretty nasty place that harbors prostitutes, murderous gangs, and the high-tech seedy underbelly of society. You'll kill, hack, destroy, and manipulate your way across the living, breathing wonderland with its real-time AI. But that doesn't mean true love doesn't exist.
In Cyberpunk 2077, players will have lots of options of who they romance and attach themselves to. The studio confirms that as V., the pivotal protagonist, players can woo both male and female NPCs to create a vast inter-connected web of connections that will aid (or perhaps even hinder) your progression.
"So in terms of romances--you can think that it's going to be similar to how The Witcher 3 was--there were whole plotlines regarding characters and whether or not NPCs were treated well and interested in Geralt. If they were, something was happening," senior quest designer Pawel Sasko recently said in a Twitter DM.
"In Cyberpunk 2077 it's going to be very similar."
(Continued below)
Read Also: Cyberpunk 2077 might get multiplayer post-launch
Since V. is an all-original character that's ultimately defined by the player, gamers can choose to hook up with whomever they want in the game--provided the NPC is willing and attracted, of course.
"And of course players will have way more options than only heterosexual, as it was in the Witcher 3 (Geralt was a defined character who was only interested in females)."
"Here you can define what type of interactions your character prefers and have a relationship with that NPC/NPCs."
It's neat to see CDPR is putting this kind of dimension on even the courting and romances in Cyberpunk 2077. The team has certainly crafted one of the most interesting-looking games in recent memory, developing high-end tech that promises living, breathing cities with immersive real-time AI that are constantly moving, killing, and acting.
The game will be out on April 16, 2020 for PS4, Xbox One and PC.
Related Tags