Reports say Microsoft scrapped Lockhart, its middle-grade next-gen Xbox, but the console may not stay dead for long.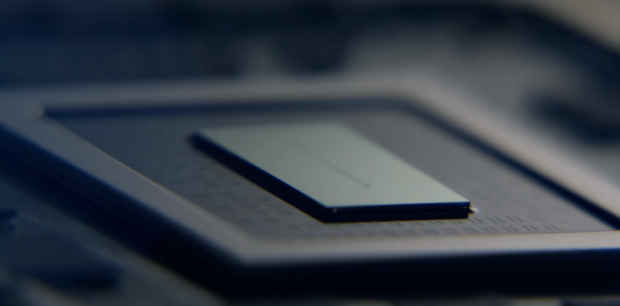 Back at E3 2018, Phil Spencer confirmed that multiple next-generation Xbox consoles were in development. Project Scarlett was apparently supposed to be a new family of Xbox hardware. Reports said the family would consist of two consoles: a mid-grade and high-end model that would capture different markets. Lockhart was the mid-grade Xbox One S successor with a cheaper price point and dialed-back specs, and the behemoth enthusiast-grade system was called Anaconda.
At E3 2019, the console codenamed Anaconda was announced as Project Scarlett, a beastly next-gen Xbox that's four times as powerful as the Xbox One X and outfitted with the latest Zen 2 CPU and Navi GPU hardware from AMD. Reports now say the mid-grade Lockhart has been scrapped in favor of its bigger brother, and Project Scarlett is now one console instead of two.
This certainly makes sense. There's no way the console Microsoft described at E3 2019 was the mid-grade model. At E3, the company said Project Scarlett "eats monsters for breakfast," confirming outlandish specs like 120 FPS support, 8K resolution, and using the on board SSD as VRAM to push games even farther.
Microsoft even said Project Scarlett could deliver 40 times more compute power over base Xbox One consoles.
Although it's set for a Holiday 2020 release, Scarlett is still a ways off.
Right now Microsoft is just designing the silicon for Scarlett; the system doesn't even have a name, and its design hasn't yet been finalized. Very very early devkits do exist and big first-party players are using them to help better shape the hardware. Microsoft has only just approached third-party devs to ask for input on what they want from the new Xbox. Pricing hasn't been locked in yet either.
The tech is still in development. But that doesn't mean Microsoft isn't mindful of what's happening farther down the line. Lockhart could've simply been displaced instead of cancelled altogether, moved from a holiday 2020 launch and into the future when current Xbox One hardware starts to wear thin.
So where does this leave Lockhart? In the future, of course.
As the new generation moves forward past 2020 and beyond, Microsoft could introduce the budget-friendly Lockhart as a means to provide more choice for gamers moving forward.
At that point the Xbox One S will be long in the tooth and its power will start to wear thin, especially as developers start aiming higher and squeezing out lots of power from Scarlett's high-end SoC.
The Xbox One S won't be retired, of course, but Lockhart would be a stepping stone towards locking in that new generation. It'd be a kind of reverse mid-cycle refresh; instead of adding more power, it'll dial things back, while streamlining cooling and form factor and offering consumers a lower-cost solution that plays games at somewhat similar performance as its beastly sibling.
Essentially Lockhart would be what the Xbox One S is to the Xbox One X, only for a new generation.
That being said, Microsoft has been extremely careful to ensure a smooth transition between generations. Scarlett is indeed next-gen in scope, power, and capability, but it'll stay true to the iterative console cycle by supporting all Xbox One games, accessories, and subscriptions.
Anything that's compatible with the Xbox One will work on Project Scarlett--including four generations of Xbox games.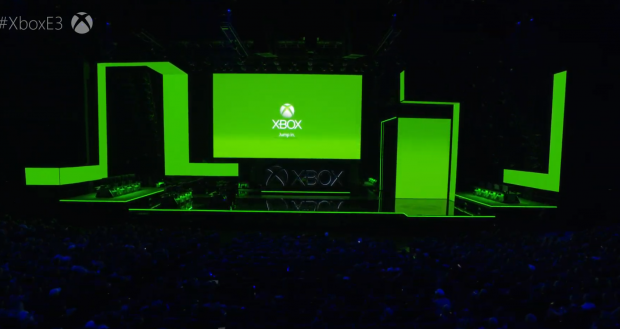 How long Microsoft will keep up this huge cross-generational focus remains to be seen. We're not sure how long the Xbox One family will be supported into Scarlett's lifecycle. This plan has been a huge asset for the company to date--backward compatibility was a massive advantage over the PS4--but Microsoft's grip on this expanded hardware map could get more tenuous as it pivots more towards next-gen consoles and services.
At some point it may have to decide to cut off existing Xbox One hardware (the 2013 launch model has already been discontinued, for example). Lockhart's roll out should happen directly in the middle of that timeline.
In fact, Microsoft's emphasis on backward compatibility will ensure older games carry forward even as Xbox One consoles are phased out. This is a massively advantageous plan that sees older generations passing the torch to their newer, more powerful successors.
Lockhart will undoubtedly support last-gen games and accessories just like Scarlett, and come with all the bells and whistles...just downscaled and pared back.
If Lockhart does happen, we shouldn't expect it any time soon. I'd say maybe 2-3 years after Scarlett's launch give or take. The Xbox One S was announced in 2016, three years after the original Xbox One system.
Project Scarlett is due out by Holiday 2020. No pricing was announced. Check below for everything we know about Project Scarlett so far:
Project Scarlett confirmed details:
Zen 2 CPU

Navi GPU

4x as powerful as the Xbox One X's 6TFLOPs of perf

Super-fast SSD that can be used as VRAM (likely PCIe 4.0)

Supports 8K resolution (likely media playback)

120FPS gaming

Can deliver up to 40x more performance than Xbox One in specific use cases

Raytracing confirmed

Backward compatible with Xbox, Xbox 360, and Xbox One games

Compatible with Xbox One accessories