Xbox boss more excited for games that weren't at E3
Phil Spencer is more excited about the unannounced Xbox games currently in the works behind the scenes.

Published Fri, Jun 21 2019 9:24 AM CDT
|
Updated Tue, Nov 3 2020 11:48 AM CST
E3 2019 was absolutely huge for Xbox. The company showcased over 60 games on stage, touched on its new Project xCloud streaming service, and teased the ultra-powerful Project Scarlett. But Team Green was holding back some big surprises that excite Phil Spencer quite a bit.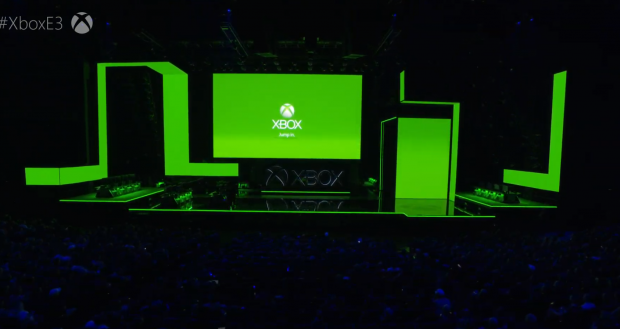 Right now Microsoft has more first-party games in development than ever before. It's internal Microsoft Studios banner now includes AA headliners like Obsidian Entertainment, Ninja Theory, Playground Games, and inXile, all of which live alongside AAA titans like 343 Industries and The Coalition. A lot of these studios are working on unannounced projects that weren't shown off at E3 2019 (Playground, for example, might be making Fable 4). These projects are still under wraps, they're pretty tantalizing, and Phil Spencer gives a quick tease during an after-show interview.
"The thing I loved were the games we didn't show," Xbox VP of gaming Phil Spencer told Xbox On. "Right...like...what's Playground's second team working on? What's The Initiative doing? What's Rare's second game that's coming? What's Turn10 doing? We haven't really been in a first-party situation where we can have more first-party games on our stage than we've ever had and even haven't been announced."
That last part about Rare is pretty interesting. Rare is currently wrangling its live service game Sea of Thieves, as well as handling the new Battletoads in association with D La La Studios. But apparently they're also working on another project in the pipeline outside of these games.
"I think it's a great place for us, Mat Booty and the team, where we can actually get the timing right for each game and not have to rush some things on stage.
"I am honestly as excited for the things we didn't show. We opened with four first-party games which hasn't happened before and I thought it was a nice lineup, but it's nice to have some things also still going that we'll show at the right time and hopefully drive excitement."
A lot of these games will probably be at E3 2020, or at the very least launch in a six-month window after Project Scarlett.
Remember that Microsoft's first-party studios are always instrumental in shaping any new console hardware. Turn10 tremendously influenced the Xbox One X, and squeezed out ungodly power from the box. The team was able to hit native 4K 60FPS at Ultra preset graphics in Forza 6 with 88% GPU usage.
I'm betting that these projects are being built right now with Project Scarlett's high-end Zen 2 CPU and Navi GPU tech in mind. This adds another layer of excitement and mystique to each first-party project as the teams eke out different performance measures and iterate on their own games and the console hardware at the same time.
Project Scarlett is due out by Holiday 2020. No pricing was announced.
Check below for everything we know about Project Scarlett so far:
Project Scarlett confirmed details:
Zen 2 CPU

Navi GPU

4x as powerful as the Xbox One X's 6TFLOPs of perf

Super-fast SSD that can be used as VRAM (likely PCIe 4.0)

Supports 8K resolution (likely media playback)

120FPS gaming

Can deliver up to 40x more performance than Xbox One in specific use cases

Raytracing confirmed

Backward compatible with Xbox, Xbox 360, and Xbox One games

Compatible with Xbox One accessories
Related Tags