Breath of the Wild mods bring custom dungeons
Cemu mods breathe new life into Breath of the Wild.

Published Thu, Jun 20 2019 6:43 PM CDT
|
Updated Tue, Nov 3 2020 11:48 AM CST
How do you make an amazing RPG even better? With mods of course. Breath of the Wild is no different, and has dramatically expanded in size and scope thanks to user-created mods and emulation.
The vanilla verison of Zelda: Breath of the Wild is already one of the best RPGs on the market, but like Skyrim or Fallout 4, it only gets better with mods. Thanks to the Wii U emulator Cemu, players are able to load up custom textures, files, and even dungeons made by other talented gamers. Mods open up new doorways like experiencing Hyrule completely in first-person, adding tons of new weapons and armors, and even spicing things up with costumes and different characters.
Modders are now rolling out custom-themed dungeons and shrines in a bid to make Breath of the Wild feel more like older Zelda games. The first dungeon, the Sky Maze created by HailToDodongo, is set on a floating fortress in the sky. You'll run around and solve puzzles with various abilities (like other dungeons) in the lengthy sky-dungeon, and even tackle a boss at the end.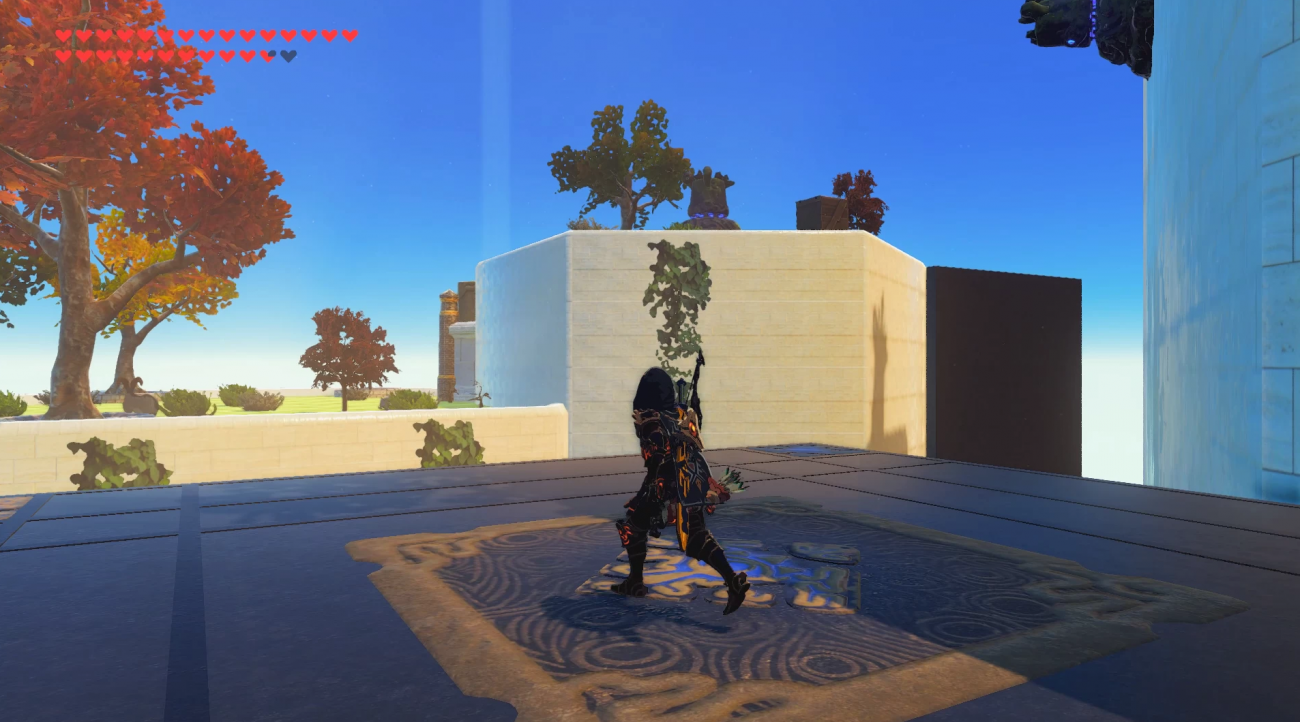 I'd love to see Nintendo work in mod support in some way, especially with the Breath of the Wild sequel on the way. If Nintendo could find a way to favorably host and possibly even passively monetize mods without a paid marketplace, then the company probably would embrace the idea.
Just think of the possibilities. We'd have all kinds of custom animals, castles, shrines, characters and NPCs...maybe even quests. But there's just one problem: Nintendo wouldn't really make money this way and its paid DLC would get dramatically overshadowed.
I'm predicting the Breath of the Wild sequel will have a custom dungeon creator that will let players make their own levels and share them with friends.
But even companies like Bethesda has shifted away from user-created mods lately by locking down its franchises into online-only wrappers (ahem, Fallout 76).
Sure Fallout 4, Skyrim, Oblivion, Fallout 3 and even Morrowind all have mod support with bustling user-created content, but mods can't actively be sold or monetized, so Bethesda may not be that interested in them any more.
Still though it's fun to dream, isn't it?
Related Tags