Monster Hunter World 'Iceborne' DLC story teaser trailer
A new story teaser trailer has been released for the massive upcoming Monster Hunter World DLC 'Iceborne'

Published Wed, Jun 5 2019 1:00 AM CDT
|
Updated Tue, Nov 3 2020 11:48 AM CST
Just ahead of the E3 showcase next week, Capcom have released a chilling story trailer for the upcoming DLC for Monster Hunter World 'Iceborne'.
Earlier in May we saw the release of the teaser trailer for Monster Hunter Worlds 'Iceborne' DLC, that trailer introduced us to the climate of the new region, this one throws the magnifying glass over the regions content. 'Iceborne' will take players to Hoarfrost Reach which is a completely new region that is almost the same size as the original game.
The story trailer also gives us a good showcase of the new monsters, and honestly they look fantastic and quite difficult to overcome. If you are after a quick official description, "Monster Hunter World: Iceborne picks up from the end of the original game, with players joining forces with the Research Commission once again to explore the undiscovered new land of Hoarfrost Reach, which will be the largest map in the game. Following an unusual sighting of Legiana from the Ancient Forest, the team journeys across the waters to the new locale. As pioneers, the group soon sets up a new base camp in Hoarfrost Reach called Seliana, which serves as a warm haven with resources to prepare them for the challenging quests that await."
Contined: "Monster Hunter World: Iceborne will introduce new monsters as well as returning series favorites. Tigrex, a frenetic creature familiar to fans of past Monster Hunter titles, joins Iceborne with its powerful roar and unpredictable moves sure to keep hunters on their toes. Shrieking Legiana, a newly discovered extreme variant of Legiana from Monster Hunter: World, is covered in a white frost which it uses to freeze the air around it and ferociously attack hunters." Monster Hunter World can be picked up on the PC, Xbox One and PS4. The 'Iceborne' expansion will be released for consoles on September 9th for $40, the PC version is planned for release sometime this Winter.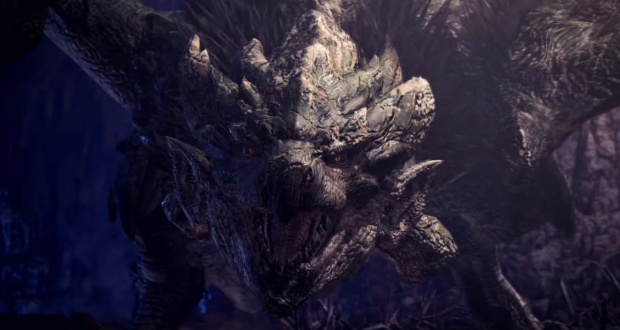 Related Tags