Resident Evil is still Capcom's best-selling series
Monster Hunter might be Capcom's star right now, but Resident Evil beats its total sales by a mile.
Published
|
Updated Tue, Nov 3 2020 11:48 AM CST
2 minutes & 9 seconds read time
Resident Evil is still Capcom's most popular series by a long, long shot.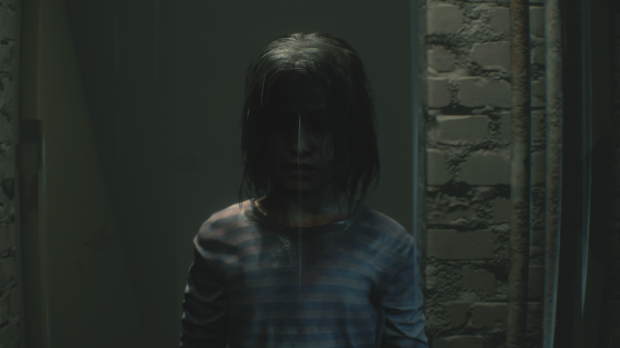 Monster Hunter World is indeed Capcom's best-selling game of all time. Not only did Monster Hunter World oust Resident Evil 5's top spot, but it did so in less than a year and with massive live service earnings to boot. As popular as Monster Hunter is, the Resident Evil is still the king. In its latest financials Capcom outlined some interesting stats showing just how big of a lead Resident Evil has over its other IPs.
We've known Resident Evil is Capcom's biggest cash crop for a while now, and its latest, Resident Evil 2 REmake, has sold 4 million units so far. The figures show Resident Evil has sold 91 million copies worldwide, giving it a sizable 37 million lead over Monster Hunter, which has sold 54 million. Street Fighter comes in at third place with 42 million.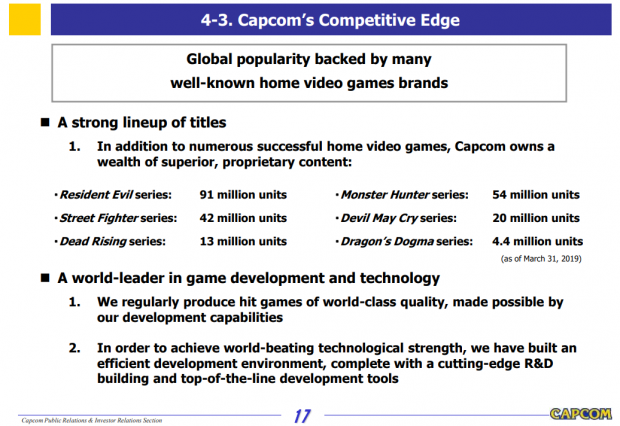 It helps Capcom's zombie survival series has an 8-year head start over Monster Hunter. The first Monster Hunter game was released in 2004, whereas Resident Evil terrified the PS1 generation in 1996.
It also helps that there's 24 Resident Evil games that've been consistently ported across multiple generations. Pretty much every console since 1996 had Resident Evil games. In comparison, Monster Hunter only has 11 games and a lot, lot less ports.
Another little interesting tidbit regarding Monster Hunter World: at 12 million copies, the game makes up nearly 1/4th of the series' total sales. That number could jump with the new Iceborne DLC on the horizon.
We should expect to see more Resident Evil games on other platforms. Capcom just released a fusillade of them on Switch, and its forecasts for this year hint at more re-releases and remasters in the works. The company also confirmed there's multiple big AAA games in development, but they'll likely release on next-gen platforms and won't launch until 2020 at the earliest.
Capcom's Top 10 Best-Selling Games of All Time
Monster Hunter: World - 11.9 million units
Resident Evil 5 - 7.4 million units
Resident Evil 6 - 7.2 million units
Street Fighter II - 6.3 million units
Resident Evil 7 - 6.1 million units
Resident Evil 2 (1998) - 4.96 million units
Monster Hunter Freedom 3 - 4.9 million units
Monster Hunter X (Cross) - 4.3 million units
Monster Hunter 4 Ultimate - 4.2 million units
Monster Hunter 4 - 4.1 million units
Related Tags