Microtransactions drive Xbox's Q3 earnings
Monetization was a big part of Xbox's third quarter earnings.

Published Wed, Apr 24 2019 7:19 PM CDT
|
Updated Tue, Nov 3 2020 11:48 AM CST
Microsoft is all about monetizing its games and selling services, and these tactics are found in all of its first-party games. But every quarter it also makes a pretty penny from third-party games like Grand Theft Auto Online, Apex Legends, Fortnite and Rocket League by proxy.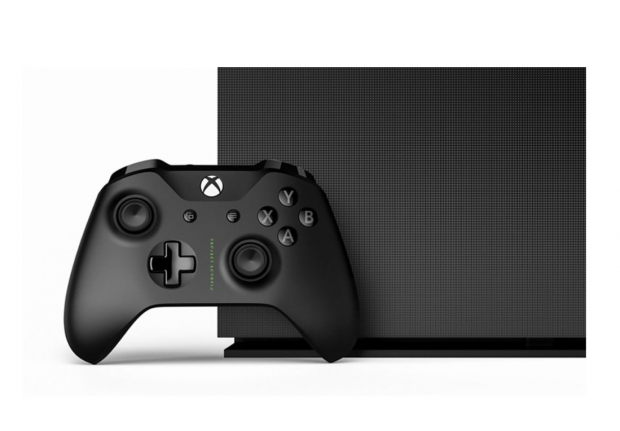 Today Microsoft announced its Fiscal Year Q3 2019 earnings, showing decent growth in its Xbox gaming branch. One thing caught my eye, though: earnings from software services are up 12% year-over-year. This is quite a jump during a historical lull point following the huge holiday spending spree. Consumers typically slow down with spending following Christmas and Black Friday. Microsoft says this spike was "driven by third-party title monetization and subscriptions growth," which falls perfectly into the company's gaming wheelhouse.
This trend shows that Microsoft's strategy of unifying Xbox consoles and Windows 10 PCs with paid subscriptions and services is working quite well. It says a lot that Microsoft can deliver growth in this segment during a slower period like its Q3 window. I'm betting that its recent $1 starter promos on Game Pass and consistent Xbox LIVE subs drive the services portion, whereas big-name games like Apex Legends, Fortnite, and even recently-released titles like Anthem helped drive microtransaction earnings.
Things could get even bigger for Microsoft as it readies yet another subscription in its billion-dollar engagement arsenal.
Soon we'll see Team Green enter the world of game streaming with Project xCloud, a self-described "Netflix for games" service that streams high-end AAA games remotely from cloud servers to devices like smartphones, laptops, desktops, and even Xbox consoles.
Thus armed with Game Pass, the wildly successful all-you-can-play service that's sparked immense growth in sales and earnings, and Project xCloud, Microsoft will use its tried-and-true Xbox LIVE framework ecosystem to wrap everything together in a neat package. We should see even more service revenues roll in once Game Pass comes to PC, too.
After 2019 the company should have three big monetized services that bring Xbox-as-a-service across multiple mediums, all complete with various microtransaction spending opportunities, advertisement revenue portals, and of course lots of player-driven engagement.
Related Tags