BioWare can redeem Anthem, Star Citizen creator says
'It's just iteration. I hope BioWare and EA don't give up on it.'

Published Sun, Apr 21 2019 6:41 PM CDT
|
Updated Tue, Nov 3 2020 11:48 AM CST
Following an anxiety-filled dev cycle, Anthem is a mess right now...but Cloud Imperium's Chris Roberts is confident that BioWare could save it.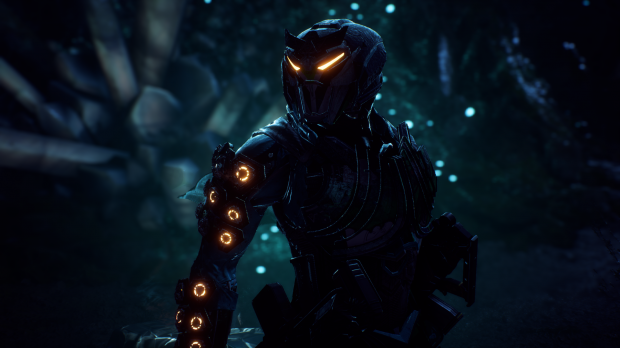 With enough determination and effort, BioWare's big ambitious new IP Anthem could make a big No Man's Sky-style comeback story. That's according to Chris Roberts, who said in a recent Newsweek interview that BioWare and EA shouldn't give up on their vision. They could turn things around and salvage the sinking ship, the same way Hello Games saved No Man's Sky and Square Enix pulled Final Fantasy XIV from the rubble. It'll just take time and lots of iteration.
"I would say the same [thing with No Man's Sky can happen] for Anthem. I've played it, so I know there's plenty of nice stuff in there, stuff that works, and then there's some stuff that doesn't work. It's like what we're doing on Star Citizen. It's just iteration," Roberts said. "I hope EA and BioWare don't give up on it, that they get their heads down, roll out and improve things to make it work. Destiny was an ongoing process. That's kind of how these games are."
Live games are indeed built on iteration and evolution. Developers must be willing to adapt to all kinds of contingencies and potential issues. The only problem is that BioWare is learning hard lessons about live games and is having to apply those lessons both in past, present, and future timelines. Anthem's mechanics aren't broken, they're just bent at an awful angle and BioWare is having a hard time getting them back into place.
Some features, like combat, flight, and in-game environments, are amazing...whereas scaling, loot, and RPG systems are terrible.
But again with enough effort and maintenance, Anthem could be turned around. The problem is BioWare is already notorious for crunching and fixing the game might require a lot of long nights. Roberts is right, though: EA and BioWare shouldn't give up. They've come this far and they should go the distance, especially since Anthem does have some great qualities.
Roberts' advice to BioWare? Just keep on swimming.
"A lot of gamers don't understand quite how difficult it is to deliver everything working flawlessly. The expectations keep ramping up, and in some ways those expectations may be higher than people are humanly possible of always delivering.
"Then you've got some other realities that come in, like if you've been working on it for a while and just need to get it out. In the case of the live side, just keep working at it. Keep on swimming."
Related Tags