Civilization VI mod returns visuals back to Civilization V
This official Civilization VI mod returns the games graphics back to Civilization V.

Published Wed, Apr 10 2019 1:00 AM CDT
|
Updated Tue, Nov 3 2020 11:48 AM CST
A new mod has been announced by the Civilization team that returns Civilization VI graphics back to what we saw in Civilization V.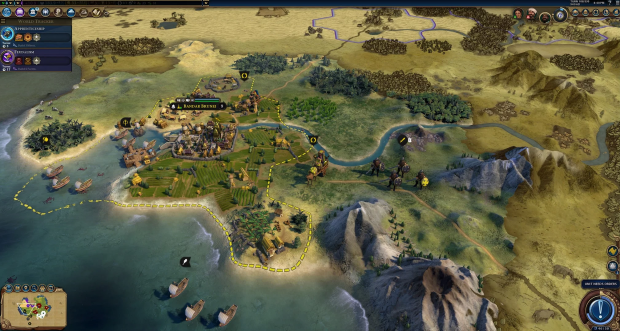 Sid Meier's Civilization games are truly a staple series in the strategy game genre, unfortunately the most recent release in the series, Civilization VI, copped a little bit of back lash for its graphical changes. Civilization V took on a more realistic art approach to the map, while Civilization VI decided to go with a more cartoon looking visuals. This decision unfortunately turned some players away from the game, including myself.
Now times have changed, as the development team has released a brand new mod titled "Environment Skin: Sid Meier's Civilization V". This mod changes the skin of Civilization VI back to what we saw in Civilization V. According to Steam Workshop listing, the mod was created by the series' art director, Brian Busatti. Busatti says "I was challenged by the team to create an expansive mod using Mod Buddy and this was the end result. It's an example of how much you can change the visuals and I hope it provides inspiration to try your own modifications."
For those wondering if this mod will interfere with expansions, it will not. All Civilization VI expansions it should work perfectly fine. So if you are like me and dodged Civilization VI purely because of the artistic change, then now its time to pick up Sid Meier's latest release and jump into the action with this awesome mod. A link to the Steam Workshop listing can be found here.
Related Tags