Insomniac Games teases Stormland, a new open world VR game
Stormland is a new VR exclusive by Spider-Man developer Insomniac Games, exclusive to the Oculus Rift.

Published Wed, Mar 27 2019 11:28 PM CDT
|
Updated Tue, Nov 3 2020 11:49 AM CST
Insomniac Games has just come off of the PS4 exclusive Spider-Man (which was a huge hit) directly into making a new open-world VR game that Oculus just announced called Stormland, an exclusive for the Oculus Rift on the PC.
Insomniac is no stranger to making VR games or Rift exclusive content, with the developer releasing Edge of Nowhere, The Unspoken, and Feral Rites all for the Oculus Rift. Stormland on the other hand looks to be the culmination of everything the studio has learned from its previous VR games, with what seems like an intuitive, fun, super-hectic VR exclusive.
The new trailer for Stormland shows the story you'll be experiencing, living through a once thriving robot civilization that was terminated by something called The Tempest. The enemies in the game look great with an awesome use of shielding and shooting mechanics, with enemies themselves rolling out with mobile shields that you will have to dive around and go all crazy in the real-world since you'll have the freedom of the Rift controllers versus a traditional controller or mouse/keyboard.
The locomotion scheme sees you traversing the [beautiful] environment easily, with some great flying to be had with both arms stretched out Superman style. The gameplay looks slick as hell, with the ability to tear weapons up into scraps which can be used for other things in the game, as well as a holographic map that pops up from your hand. Super cool, and I can't wait to try it out. It looks like a hell of a lot of fun.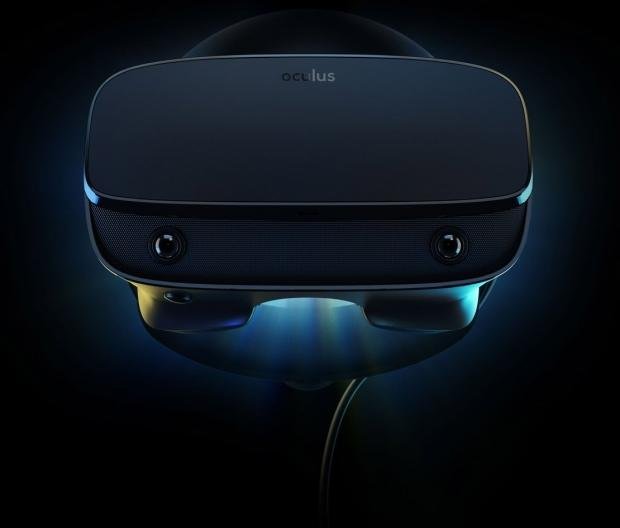 Stormland is dropping this year, but Oculus and Insomniac haven't announced a solid release date just yet. The new Oculus Rift S headset launches in the Spring, so it would most likely arrive with that since it's an Oculus exclusive.
Related Tags