Xbox will 'go big' with streaming at E3 2019
Microsoft promises to drop bombshells at E3 2019 with its Project xCloud streaming service.

Published Wed, Mar 20 2019 7:18 PM CDT
|
Updated Tue, Nov 3 2020 11:49 AM CST
Google might've changed gaming forever by ushering its new Stadia game streaming platform, but Microsoft is set to one-up the tech giant with its own Project xCloud.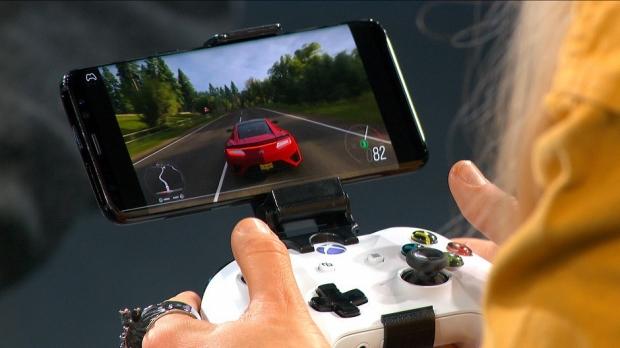 Following Google's first strike in the Cloud Wars, Microsoft is biding its time with a streaming fusillade of its own. The home of Xbox is preparing its own ambitious "Netflix for games" cloud streaming service called Project xCloud, which will use its potent webwork of Xbox LIVE and live services to beam games to consumers' phones, desktops/laptops, and consoles. While Google has YouTube, Microsoft has its own strengths with its huge Xbox LIVE engagement ecosystem, and it plans to leverage this might to the fullest.
E3 2019 will be Microsoft's time in the lime light, and Xbox division head Phil Spencer hints the company will showcase its own Project xCloud streaming service en masse at the event. "Google went big today and we have a couple of months until E3 when we will go big," Spencer said in an internal memo published by Thurrot.
"Today we saw a big tech competitor enter the gaming market, and frame the necessary ingredients for success as Content, Community and Cloud. Their announcement is validation of the path we embarked on two years ago."
Luckily Xbox has all three of these major C's. Armed with its potent network infrastructure, the company can pipe through its huge multi-platform community and games content offerings to nearly every consumer on devices they already own (provided they have a decent internet connection). Plus Microsoft has something Google doesn't: dedicated hardware across Windows 10 PCs and Xbox One consoles, all wrapped neatly with its established billion-dollar Xbox-as-a-service framework.
(Continued below)
Read Also: Google's console-killer Stadia wages war on the industry
Spencer wasn't particularly surprised by Google's Stadia platform, though. Stadia probably has lots of parallels with Project xCloud, but there are some differences like being able to launch games directly from YouTube videos (which is awesome), and the nifty Wi-Fi controller.
"There were no big surprises in their announcement although I was impressed by their leveraging of YouTube, the use of Google Assistant and the new Wi-Fi controller," he said.
Microsoft is expected to formally unveil Project xCloud at the event and possibly tease or announce its next-generation Xbox Scarlett family of consoles, which may include include enthusiast and mid-grade consoles.
Related Tags