Unity Engine shines bright in 'The Heretic' tech demo at GDC
Unity reveals The Heretic at GDC 2019, powered by the latest version of Unity Engine.

Published Tue, Mar 19 2019 8:30 PM CDT
|
Updated Tue, Nov 3 2020 11:49 AM CST
Unity showed off an amazing tech demo in the form of a new short film called The Heretic at GDC 2019, centered around a strange man that has some form of mechanical substance that can be controlled, and is helping him navigate the environment. Check it out:
Veselin Efremov, creative director at Unity's demo team explains The Heretic: "I'm fascinated by technology and its impact on us as humans; our psychology, sense of self-identification, and our deeply ingrained sense of spirituality. I thought it would be fun to explore these existential and philosophical themes in the guise of a simpler adventure story".
The concept of The Heretic tech demo started with the goal of creating a virtual person that looked as real as possible. The results are pretty damn good, and I think we're getting very close to it with this new release from Unity. Silvia Rasheva, the producer on the demo team for The Heretic, said: "Most of the technology is available today. The project is based on Unity 2019.1, which releases soon, and some of the improvements we've made are slated for Unity 2019.2".
The team started work on the demo last September, with the target of getting it to the point of making it easy for Unity Engine customers to make something that looks just as good. Rasheva added: "Any project that we do will try to tackle some things that are new and don't have a clear path to follow. It is difficult to plan for how long it would take to explore those unexplored territories, but the idea is that it should never take our users as long as it took us".
Efremov continued: "Creating realistic digital humans is a problem we've always been curious about, but we've stayed away from so far. In previous demos, the stories were always about characters that don't look human. This was an interesting challenge, as they all deal heavily with the themes of humanity and what makes us human. However, in recent years Unity's capabilities have improved so much that we thought The Heretic was the right time to get our feet wet with this problem".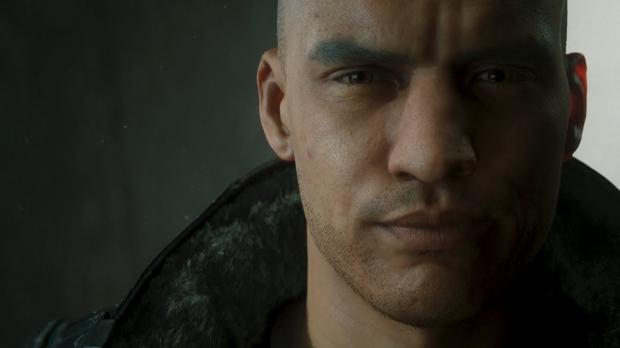 Related Tags