This Millennium Falcon SNES, NES console is epic
One die-hard Star Wars fan makes an SNES and NES combo out of Han Solo's famous rustbucket.

Published Mon, Mar 18 2019 4:16 PM CDT
|
Updated Tue, Nov 3 2020 11:49 AM CST
Star Wars is awesome, and retro gaming is awesome...but what happens when you combine the two together? This custom-made Millennium Falcon Nintendo console, of course.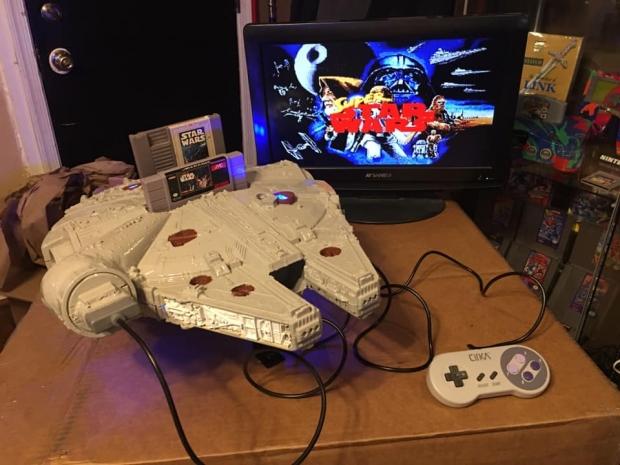 Star Wars and Nintendo megafan Chris Scott has quite the talent for crafting consoles out of spaceships. Scott revealed his latest creation, a combo SNES and NES wrapped in a snazzy Millennium Falcon shell, on the Nintendo Over 30's Club Facebook page, which obviously led to massive acclaim.
The two-in-one Corellian YT-1300 light freighter console can run both SNES and NES games, and even lights up in the back for hyperspace travel ambient effects. In today's lacking landscape of Star Wars games, it's great to reminiscence to the days of yore when microtransactions didn't rule gaming...and when Disney didn't make bewildering decisions with the franchise. Here we get a two-in-one retro throwback and I'd love to see more creations like these.
Related Tags