Chinese mobile juggernaut NetEase has partnered with Quantic Dream to make next-gen games on multiple platforms.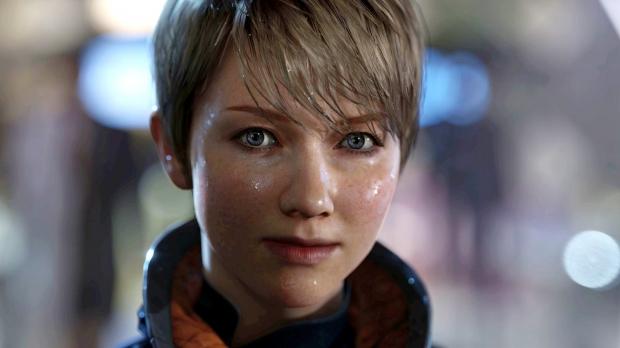 For years Quantic Dream's games (Heavy Rain, Detroit: Become Human, etc) have been exclusive to PlayStation. But the studio has always had a bigger vision that expands into all platforms, not just Sony's hardware, and that's why it signed a partnership deal with NetEase. Studio head David Cage confirms NetEase bought a minority stake in Quantic Dream, giving the devs a long-term investment to help make new games on all systems. This deal is similar to NetEase's $100 million investment into Bungie's new "bold vision."
"We're very excited to report that NetEase has taken a minority share in the capital of Quantic Dream," Cage said in a recent interview with VentureBeat. "This investment will allow us to invest in future technologies and games in order to prepare for the next generation of platforms, with the same ambition regarding creativity and innovation."
This partnership is just that: a joint effort. NetEase doesn't own Quantic Dream and the devs will remain independent. As Cage explains, deals like this are pretty much essential to keeping an indie AA studio alive outside of complete buyouts.
"Our goal is to develop our studio as a global, multi-franchise company, while remaining an independent studio. We want to keep developing original games in the genre we pioneered, but also expand our audience by being present on all platforms," Cage continued.
"We were not interested in just getting funding. A studio's future is shaped by vision, the means to realize it, but also about finding partners with whom you can create synergies in order to build something together, while remaining independent in your decisions."
This is an interesting move that follows Tencent's long-running string of acquisitions, partnerships, and investments. NetEase's decision to buy into specific studios will widen its scope and ensure a multi-faceted portfolio of invested projects release on all platforms across multiple regions. Even though NetEase is mostly known for highly monetized free-to-play mobile games, the company is clearly expanding its reach towards more premium endeavors, and I wouldn't expect Quantic Dream's next-gen games to have microtransactions.
But I would expect them to release on all platforms including Xbox One, PC, PS4, Nintendo Switch and even mobile.