Dragon Ball action-RPG 'Project Z' is an 'epic' DBZ tale
The upcoming Dragon Ball action-RPG title from Bandai will provide fans with an 'epic and dramatic' Dragon Ball Z tale.
Published Jan 29, 2019 5:00 AM CST
|
Updated Tue, Nov 3 2020 11:49 AM CST
1 minute & 46 seconds read time
Yesterday Bandai announced a new Dragon Ball game to fall under the action-RPG genre, the announcement revealed the placeholder name 'Project Z' and now further details have been released for the title.
In a recent press release from Bandai Namco, we get some more details about what to expect for the coming action-RPG Dragon Ball title. 'Project Z' will be taking players on "the most dramatic and epic telling of the Dragon Ball Z story", with this now new information we can assume that players will be able to play missions from the following saga'; Raditz and Vegeta Sagas, Namek and Captain Ginyu Sagas, Frieza Saga, Garlic Jr., Trunks, and Androids Sagas, Imperfect Cell and Perfect Cell Sagas, Cell Games Saga, Other World, Great Saiyaman. and World Tournament Sagas, Babidi and Majin Buu Sagas and Fusion, Kid Buu, and Peaceful World Sagas.
It will be very interesting to see if Bandai decide to cover every story arc throughout each of the Dragon Ball Z sagas, as I'm very sure many Dragon Ball fans would love to start right at the beginning and work their way through all the way to the end. Eric Hartness, Vice President of Marketing at Bandai Namco Entertainment America said "Combining the fabled story of DRAGON BALL Z with a proven video game development studio is a surefire way to create an awesome DRAGON BALL adventure. We can't wait to unveil the official name for the game and share more gameplay details with players!"
On a more personal note, I have been a massive Dragon Ball fan since I was a little kid, I've watched and played many Dragon Ball games and series' as I was growing up. Dragon Ball Z: Budokai Tenkaichi 3 took the cake for being my favorite Dragon Ball game, not only for its wide roster but for the story you could play as well. What I would love to see from 'Project Z' is Bandai taking us back to the training days of Kid Goku, Krillin and Master Roshi. I want to train with Krillin and Master Roshi collecting the Dragon Balls, battling Emperor Pilaf, climbing Korrin Tower, fighting Mercenary Tao, using the fighting pole and the flying Nimbus. Even if they just touched on this these things I would be happy, I suppose we will only know if that is possible once Bandai release more details.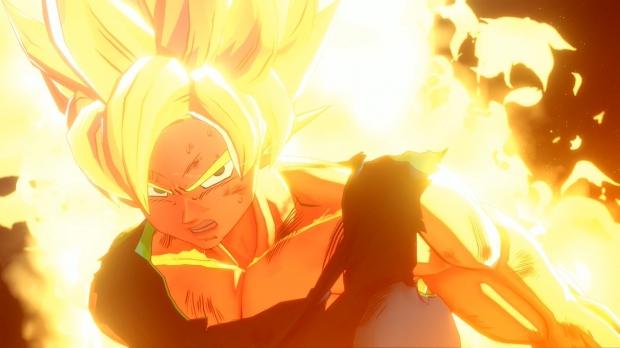 Related Tags