Dragon Quest hero 'Brave' for Super Smash Ultimate DLC pack
Dataminers have discovered that a possible Dragon Quest hero could be planned for Super Smash Ultimates DLC pack.

Published Jan 4, 2019 2:00 AM CST
|
Updated Tue, Nov 3 2020 11:49 AM CST
Dataminers have dived into the files of Super Smash Bros. Ultimate, surfacing what appears to be some name tags for the future DLC characters.
Above we can see that Jam1Garner has managed to datamine his Super Smash Bros. Ultimate to discover three labels for what appears to be characters. The labels that were found are the following; "fighter_kind_jack", "fighter_kind_packu (piranha plant)" and "fighter_kind_brave." While there is no official confirmation of this, we can assume that "jack" is in reference to Persona 5's recently revealed Joker and that "packu" is piranha plant.
What we don't know is who "Brave" is. While looking on the ResetEra forums, it would brought to my attention that Brave may be in reference to Dragon Quest. In Japan, the Dragon Quest hero class is called "Yuusha" which directly translates into "Brave" or person of bravery. As always with these types of speculative posts, please take the information with a grain of salt until we hear official confirmation from the Big N. Speaking of officiall confirmation, we should see a reveal of a DLC character at the next Nintendo Direct, recent rumors have suggested it will be held sometime in January.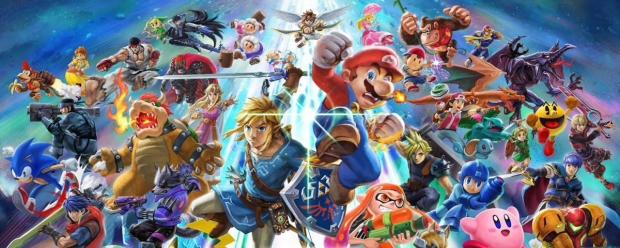 Related Tags