New Fallout 76 update lets players sell items to each other
Bethesda will roll out new content updates and fixes for Fallout 76, including new player vendor options and PVP modes.
Published
2 minutes & 5 seconds read time
Although Fallout 76 is a hazardous waste zone right now, Bethesda isn't giving up on it and will continue to mop up the radioactive spillover.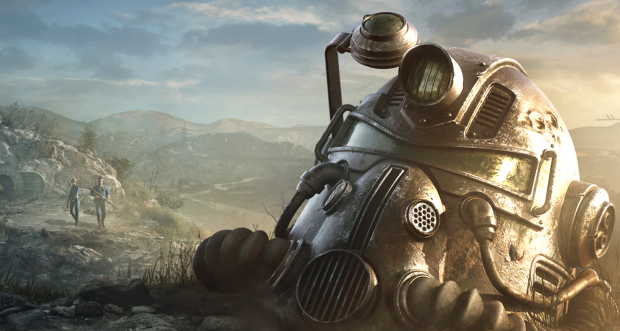 Fallout 76 has a lot of problems. Some of these, like the addition of new events and engagement opportunities, can be fixed easier than others--some, like no NPCs or meaningful quests, are the result of big design flaws. Despite these shortcomings the devs at Bethesda won't abandon the live service game. Sure it may never flourish like it should as Bethesda has to constantly play catch-up to fix major launch problems that continue to escalate, but that doesn't mean it can't get better.
In a recent blog post, Bethesda confirmed that 2019 will be a big year for Fallout 76. The game will morph and change with new additions, including more quests, a brand new PVP mode, and even the ability to sell items to other players via vending machines.
"Like our December 11 update, we will have a big update that will address many of the issues you've been providing feedback on. Full patch notes will follow soon.

"We're also building an incredible list of future updates that we can't wait to share, including new quests, weekly in-game events, new Vaults opening, a new PvP mode, Player Vending and much more."
The vending content drop should dramatically change the game, but only if something is done about Fallout 76's rampant item duping.
Since there's no keyboard chat functionality, game lobbies, or chat room system, setting up trades is actually hard in-game and requires a third-party program like Discord. And by setting up trades I mean actually setting them up, not flagging down a random person in the wasteland, chatting to them over mic, and then trading with them.
That means Bethesda is missing out on a huge chunk of engagement opportunities via player trading, as any online game with randomized loot and trading will create its own in-game economy that keeps gamers playing and potentially spending money on microtransactions.
To alleviate this, Bethesda apparently plans to let gamers set up their own vending machines to dispense gear, kind of like the storefronts you could set up at your bases in Fallout 4. Let's hope the vending machines accept actual items and not just caps. Otherwise this would be a fruitless venture that would add even more tedium and grinding mechanics (which is something Fallout 76 doesn't need).
I'm confident Bethesda can make Fallout 76 better, but I don't think they can actually fix the game as for reasons I outlined in our expansive Fallout 76 review.
Related Tags