Blizzard cuts costs, offers developers 'buyouts' to leave
It sounds like Blizzard needs a Mercy main, stat.

Published Thu, Dec 27 2018 7:07 AM CST
|
Updated Tue, Nov 3 2020 11:49 AM CST
It looks like things are rather glim for Blizzard where according to a new report from Kotaku, the developer of massive fan favorites like Diablo, World Warcraft and Overwatch, is offering its developers money to leave the company as part of a company-wide cost-cutting program called "Career Crossroads".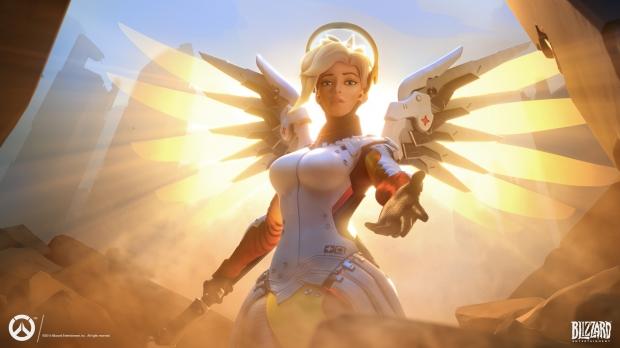 Kotaku staff member Jason Schreier spoke with an anonymous Blizzard source that confirmed Career Crossroads, a program that allowed certain developers to leave the company with a chunk of cash in their pocket. This is a way for the developer to provide its staff with a way out of the company instead of being fired, or having to quit when they look around and see the place crumbling.
The insider said: "We have had a completely voluntary and long-standing program in various locations around the world that gives eligible staff the option to make the most of incentives while proactively pursuing other career opportunities. No one is required or encouraged to participate in the program, but for those who do, we work hard to make it generous".
They continued: "We've been offering it for many years-initially to some of our customer service teams, and we expanded it for a short period of time to a few other departments recently, given that it has proven to be a good way to help people who have been thinking about a career change or going back to school to get a head start on that path if that's what they want to do. While fewer than 10 people in the departments we recently expanded the program to have taken advantage of it, the general idea is that in addition to providing them with that opportunity, it also helps us give more advancement opportunities to other employees on the team when possible".
Why is this change happening? Activision.
Remember that Activision acquired Blizzard and morphed itself into Activision-Blizzard, but during the transition phase Blizzard was still independently run. Over time, Activision's influence has gotten stronger and stronger and with it came more scrutiny on how finances were handled. The more chill atmosphere of Blizzard started to melt away, and Activision's pure greed set in. The annual game releases like Call of Duty continued to churn out money, while Blizzard staff were told to release more games, with less staff, money, and resources.
The new Career Crossroads initiative started out small but has spread to departments in Blizzard including QA and IT staff, where people are leaving in increasing numbers. Eurogamer has even stepped in with an article from just under a week ago now that said "Blizzard has moved to reassure its European players that its customer support will not be impacted by the exit of over 100 staff by the end of 2018".
Eurogamer's report continued: "The company runs its main European customer service operation out of a huge office in Cork, Ireland that's home to hundreds of staff, and sources there have told Eurogamer over 100 people have voluntarily decided to accept money to leave later this month. Sources inside Blizzard's Cork office, who asked to remain anonymous in order to protect their careers, told Eurogamer over 100 people have decided to leave the company, putting a significant strain on the customer service offering".
What will 2019 bring for Blizzard if developers are diving off the ship and Activision are cutting costs and resources to the developer? Strong franchises like Overwatch and World of Warcraft might survive, but Diablo and its bad reception? The recent, and sweeping changes to Heroes of the Storm? Activision is going loco right now, and there's nothing anyone can do about it.
We're seeing one of the greatest game developers (and most of all, PC-centric game developers) of all time slowly whimper and die from multiple, fatal shots while they slowly whisper in our ears 'everything will be OK, remember my legacy'. Sad, sad times.
Kotaku finished their article off with something akin of a bow being wrapped on an otherwise shit story, with a former Blizzard developer saying: "Blizzard is a special place. A lot of people are worried about the future of Blizzard-if the Activision method seeps in more, what that's going to become".
Related Tags