PS4 sales hit 88 million, surpass PS3
Sony's PS4 reportedly sells in more than 88 million units worldwide.

Published Sun, Dec 16 2018 2:57 PM CST
|
Updated Tue, Nov 3 2020 11:50 AM CST
Sony's PlayStation 4 has sold-in more than 88 million consoles worldwide, sales tracker VG Chartz reports.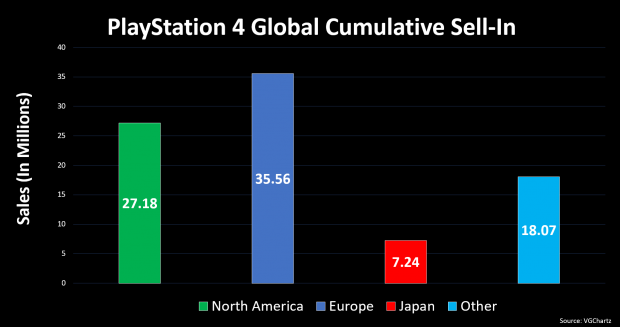 According to the latest stats, Sony's PlayStation 4 family of systems has now sold-in 88.05 million units globally since 2013 and dethroned the PS3's lifetime sales of 86.09 million. The data doesn't stipulate whether this is sell-in (shipments to retailers) or sell-through (direct purchases and shipments to consumers), but the latest figures from Sony have PS4 sell-in at 82.2 million. We'll have to wait official metrics from the company to find out actual figures.
This continued momentum in PS4 sales aligns with Sony's recent forecast bump. The games-maker recently raised its PS4 sales target by one million and now expects to sell 17 million consoles up until the fiscal year's end in March 2019. It also underlines an interesting future for the PlayStation brand, namely with a possible continuation of the iterative console cycle.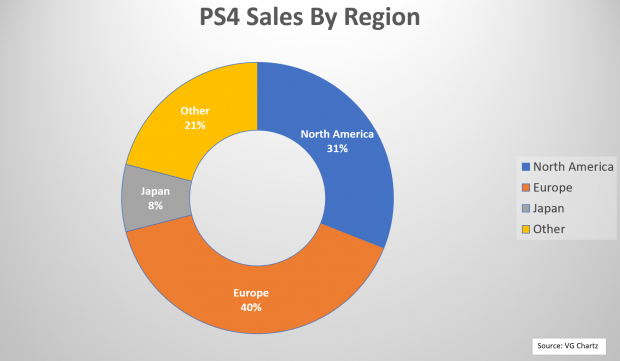 Sony is working on a next-gen PlayStation 5, but given the PS4's strong lifecycle and consistent sales, it's likely the two generations will be unionized via services and games.
We have evidence the PS5 will be backward compatible with existing PS4 games, and some publishers say the PS5 isn't that much different than the PS4 insofar as architecture.
The PlayStation 5's specs are believed to be quite beefier though. Sources told TweakTown that the PS5 would be powered by AMD's new Zen CPU and Navi GPU architecture.
Even when the PS5 ships I expect Sony to drop the PS4's price and continue sales for years into the new console's lifecycle.
Related Tags