RED Digital Cinema teams with NVIDIA for 8K movie editing
NVIDIA's new Quadro RTX 6000 can playback, edit and color-grade RAW 8K footage, eliminating the need of a $20K dual-processor workstation.
Published Dec 13, 2018 9:00 AM CST
|
Updated Tue, Nov 3 2020 11:50 AM CST
1 minute & 59 seconds read time
AMD was the first to kinda strike 8K video editing but couldn't quite get there, something we exposed during SIGGRAPH 2017 in the days after the Radeon RX Vega unveiling in LA. But now, NVIDIA is handling real-time 8K video editing on a single Quadro RTX 6000 graphics card with some truly impressive results.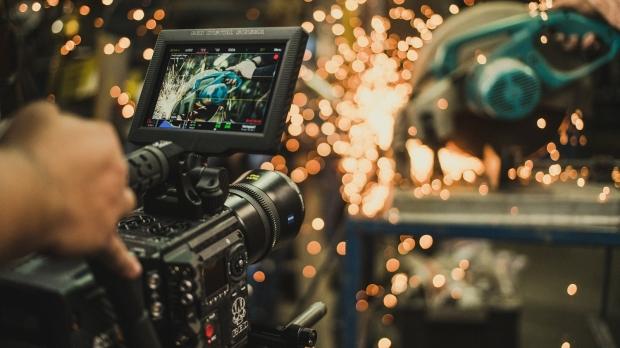 During an event in the US recently, RED Digital Cinema announced a partnership with NVIDIA and announced NVIDIA CUDA-accelerated REDCODE RAW decode SDK that provides software developers and studios new ways to work with 8K video content. RED and NVIDIA announced the news in front of some of the largest names in the industry including Adobe, Colorfront, HP, and others.
RED Digital Cinema president Jarred Land said: "Our mission is to bring cinema-grade images and performance to content creators everywhere. RED, NVIDIA and our industry partners are leveling the playing field, making the technology for high-resolution processing and image quality accessible to everyone".
8K video isn't mainstream right now but there are leaps and bounds advancements being made with 7680 x 4320 displays and TVs, as well as content being shot in 8K or above. Directors and content creators shooting in 8K doesn't mean you need to have 8K monitors or TVs to enjoy their super high-res content, as it provides much more flexibility when it comes to stabilizing, panning, cropping, or zooming into a shot without losing too much image quality. You can shoot in 8K and zoom into something close and maintain 4K resolution with incredible image quality.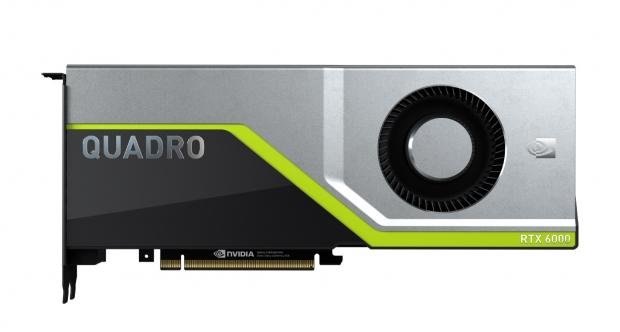 The big deal here is that at the RED and NVIDIA joint event, the companies showed off over 24FPS real-time playback, editing, and color-grading of RAW 8K footage on a single NVIDIA Quadro RTX 6000 graphics card. The single Quadro RTX 6000 was inside of a single-CPU HP Z4 workstation, and with the new REDCODE RAW decode SDK and Quadro RTX 6000 graphics card removing the need of the RED ROCKET-X which costs $6750, or the $20,000 dual-processor workstation from HP. Impressive stuff, to say the least.
NVIDIA's GPUs are the only ones in the world capable of playing back RED MONSTRO's insane 8192x4320 at 24FPS with no pre-caching or proxy generation. 8K content creation isn't just limited to the super-expensive Quadro RTX 6000, you can get your grubby mits on that glorious 8K real-time editing on the GeForce RTX 2080 Ti and the new TITAN RTX graphics cards, so there are options for all budgets.
8K isn't the only resolution to benefit from this new CUDA-accelerated goodness, with the new SDK helping out other resolutions for GeForce, TITAN, and Quadro graphics cards in desktop and notebook configurations at 4K, 5K, and 6K workflows, too.
The new RED R3D SDK and REDCINE-X PRO software will be made available towards the end of Q1 2019.
Related Tags