Jagex making new Runescape RPG
Jagex is working on a new Runescape RPG. Could it be a console port?
Published Dec 13, 2018 2:15 PM CST
|
Updated Tue, Nov 3 2020 11:50 AM CST
1 minute & 23 seconds read time
Jagex could be widening its MMORPG scope to the console plane.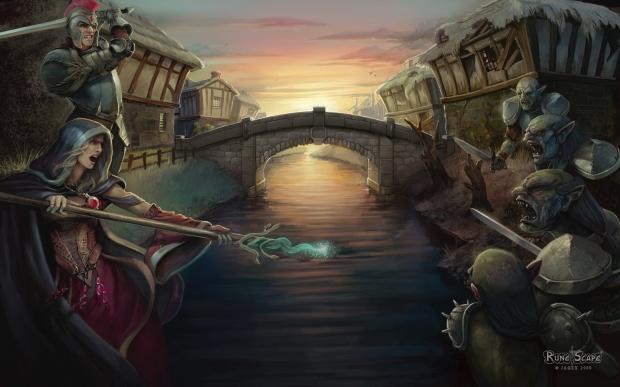 Thanks to accessibility, Runescape is getting more and more popular and remains a lucrative earner for developer Jagex. The game has now earned over $1 billion across its long lifespan, and 260 million people have signed up for the game. This momentum is set to continue with Runescape mobile, but the company might be targeting a new platform: consoles.
According to Jagex Executive Producer Nathan Richardsson's LinkedIn profile, the company is working on a new unannounced Runescape RPG. The profile says that "an unannounced Runescape Shared World Action Role Playing Game" has been in the works since Richardsson joined in October 2018, but the project has likely been in dev way before his arrival. Given Jagex's mobile strategy it's possible they're working on a free-to-play Runescape console port for PS4, Xbox One, and maybe even Switch.
It's also possible that this is just a new expansion or spin-off of sorts and that my prediction is completely wrong. Jagex has rolled out many updates, expansions and free content drops for Runescape over its considerable lifespan and this project could simply be another one.
After all, Runescape is an RPG that uses a tile-based point-and-click movement scheme. But Jagex could still make it happen to chase those console earnings.
Jagex is still doing quite well for itself. Last year it earned 84.9 million GBP, up 14.2% year-over-year and profits were up a mighty 51% YoY to 43.5 million GBP. This numbers could jump with a console port, however, and it'll be interesting to see what Jagex thinks about this possibility.
Related Tags