Nintendo scraps controversial Creator's Program
Nintendo decides to kill its draconian streaming and video ruleset in a bid to bring more exposure to its games.

Published Thu, Nov 29 2018 11:11 AM CST
|
Updated Tue, Nov 3 2020 11:50 AM CST
Nintendo has decided to relax its vice grip on IP protection and give YouTubers, livestreamers, and content creators more flexibility on covering its games.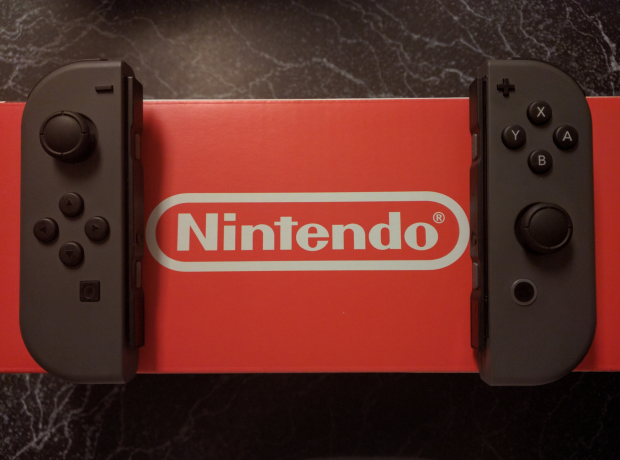 Nintendo is tired of letting its control issues get in the way of free press, exposure, and accessibility, and has now decided to kill off its strict Creator's Program. The company announced that the Creator's Program, which instilled strong regulations that content creators had to uphold lest they face channel strikes or even IP infringement, is shutting down in December 2018. The games-maker has replaced the draconian ruleset with a more creator-friendly set of guidelines (but there's still some similarities and red flags).
First off, Nintendo still wants its cut of advertisement revenue. Content creators can't monetize videos of Nintendo-copyrighted content unless the company says so, and whenever you earn any money from Nintendo Game Content (NGC) it goes to Nintendo first and you get to keep the rest. That part hasn't changed.
But YouTubers and livestreamers can't upload videos of straight gameplay. Any content uploaded outside of the Switch's own Game Capture feature must have some sort of criticism or commentary:
"We encourage you to create videos that include your creative input and commentary. Videos and images that contain mere copies of Nintendo Game Content without creative input or commentary are not permitted. You may, however, post gameplay videos and screenshots using Nintendo system features, such as the Capture Button on Nintendo Switch, without additional input or commentary."
Read more: Nintendo needs a live streaming service for Switch games
Now we see why Nintendo hasn't offered a simple video or image export feature on the Switch; by doing so they relinquish a certain measure of control and verification. It's frustrating, but I long thought this decision was affected by Nintendo's protection anxiety.
The company elaborates on the creative criticism guidelines, and it's clearly taking a punch at recent Smash Bros. Ultimate leaks:
What types of content are acceptable under the Guidelines? What types of content are not acceptable?

"We encourage you to use Nintendo Game Content in videos and images that feature your creative input and commentary. For example, Let's Play videos and video game reviews are within the scope of the Guidelines.

"However, you may not simply upload or livestream an existing Nintendo video, gameplay footage without your own creative input, or a copy of content created by someone else. For example, mere copies of Nintendo promotional trailers, tournaments, music soundtracks, gameplay sequences, and art collections are outside the scope of the Guidelines."
Nintendo also says you'll need to separately run your content creation plans through third-party devs.
The guidelines are only for first-party content like Super Mario Odyssey and Pokemon: Let's Go, not the plethora of indies and other games. Considering the Switch is mainly a third-party machine, this could be frustrating as well.
Will there be cases where Nintendo will remove content from sharing platforms?

Yes, we reserve the right to remove any content that we believe is unlawful, infringing, inappropriate, or not in line with the Guidelines. In some cases, Nintendo may take down videos on behalf of our third-party partners.
The new guidelines are currently in effect and apply to all new content, but be sure to pay close attention if you want to share your Nintendo reviews.
Related Tags