Nintendo needs a live streaming service for Switch games
Spectatorship is a massive boon for console-makers, and Nintendo needs to cash in with its own live streaming service for the Switch.
Published
6 minute read time
Nintendo needs to set up its own Twitch-like live-streaming service for its new Switch console-handheld hybrid.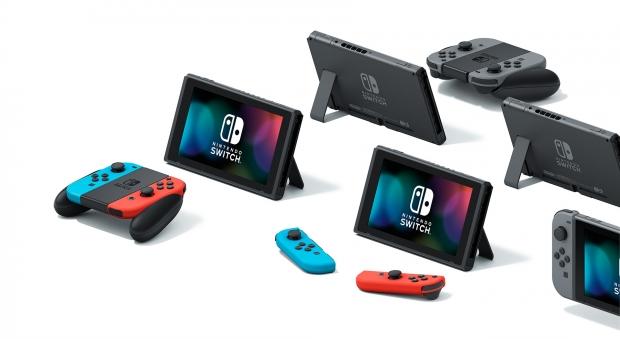 Millions and millions of gamers watch others play games online on live-streaming services like Twitch.TV and YouTube Gaming. Games-makers are finding innovative new ways to monetize live streaming, such as Microsoft with its new Mixer service, which rewards viewers for watching ads and allows spectators to pay money to subscribe to streamers' channels.
With a competent plan, games-makers like Microsoft, Sony and Nintendo can create a lucrative cycle of engagement and monetization that not only promotes brands and products, but ensures long-term tails for software sales and community play.
Nintendo's new Switch handheld console is a walking engagement machine in its own right; owners can play games at any time, with anyone, making it a portable interactive promotional advertisement. But Nintendo needs to tap the live-streaming market with their own framework similar to Microsoft's new Mixer service to help facilitate its recent push towards eSports gaming.
Nintendo is releasing two major competitive games onto the Switch this Summer, ARMS and Splatoon 2, both of which have strong potential for eSports, and it'd be a huge missed opportunity if these titles were hosted on a third-party live-streaming service.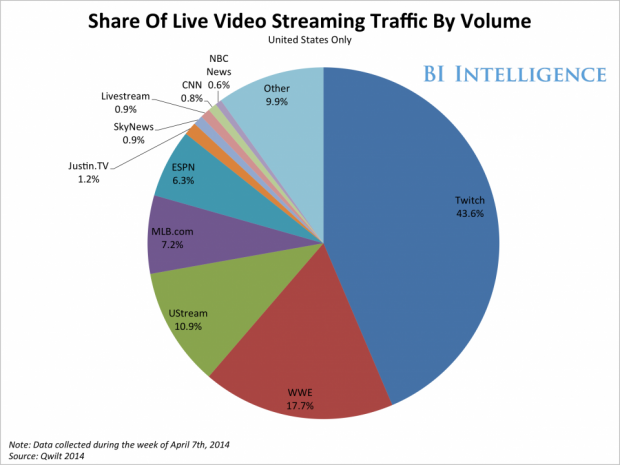 eSports lives and breathes on spectatorship.
Developers, publishers, and gaming juggernauts are all rewarded with high engagement, which sees millions of viewers excited about a game or product and creating strong buzz with an organic online community. Live-stream spectators are invaluable as the content bounces within the community and drives up interest and engages viewers to buy the products they see and join in on the fun.
Content-creators and streamers are seen as a kind of advertising arm that promote the game in a natural and interactive way, giving viewers a new perspective on the experience they may not have had before--showing new areas, giving tips, or delivering fresh content that explores the product in and out.
But monetization is the real key to live-streaming services, and, in turn, eSports. When combined with the community-driven excitement and engagement, live-streaming monetization is a formula for long-term revenue and product sales.
Typically most live-streaming services earn money in a number of interesting and innovative ways. Viewers may watch advertisements, or pay monthly subscription fees to access certain content and receive free games and content in return. Mixer, for example, rewards players with Sparks after watching advertisements, which can then be used to interact with streams. Users can also purchase $5 subscriptions to their favorite content creators.
Twitch, conversely, has a tipping system with virtual currency called "bits." These "bits" are a virtual currency that represent actual cash values that viewers buy; prices range from 100 bits for $1.40 to 10,000 bits for $126, and even a whopping 25,000 bits for $308. Streamers, however, only earn a cent per bit.
If Nintendo truly wants to penetrate the eSports market and build a dynamic, long-term, online-based framework for the Switch that continually earns money years after launch, it needs to formulate its own live-streaming service.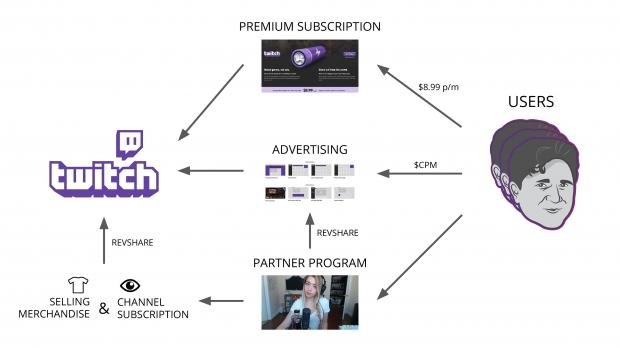 Read Also: Learn more about live-streaming, monetization, and engagement--and why it's so essential
Why should Nintendo take a risk and make its own service instead of partnering with Twitch, or other big-name regional services?
Nintendo has a history of strongly regulating game streams of its products, forcing content creators and streamers to adhere to their stringent rules if they want to get paid. Instead of being the middle-man in all of these affairs, it makes much more sense in terms of a regulatory point of view that Nintendo just handle everything themselves.
Instead of making users sign agreements to stream Nintendo games on YouTube or Twitch, the games-maker could simply open up its own service exclusively for live-streams of Nintendo games.
Nintendo would have to host all of the content themselves, sure, and chip away at all of the rules, regulations and build a dynamic spectator-friendly live-streaming service from scratch--or even partner with another third-party company to pull it off.
But the payoff would be potentially tremendous: strong viewership that's monetized efficiently on a daily--or even hourly--basis that promotes Nintendo products (hardware and software) while rewarding players in some way. Nintendo would build a strong community around its products and tie viewers to its network, attaching them to the content and products they see.
Nintendo's theoretical streaming service would need to be available on all devices, not just Nintendo products, including smartphones, tablets, desktops, and laptops. Partnered content-creators would stream Nintendo Switch games like ARMS and Splatoon 2, and millions of viewers would watch the streams all across the globe.
As Xbox division head Phil Spencer recently iterated, tons of gamers are avidly consuming game streams on their mobile devices.
"How do we get people on iOS and Android to connect into our gaming network? If you look at game broadcasts, usually half of the viewership is on a mobile device.
"This is someone who's actually watching gameplay on a mobile device, and we have a clear opportunity there to connect this cycle and actually make those monetized engaged customers in our graph."
If properly intrigued, viewers will often become customers and purchase products shown during live-streams. These services have so many dynamics in play that can all translate into successful long-term growth. That's really what makes them so essential for any company, especially Nintendo, who's doubling down on first-party eSports-based titles.
To monetize its service, Nintendo could use virtual currencies like coins to tip streamers, just like Twitch's "bits."
The other half of this involves a social gaming infrastructure akin to Sony's PlayStation Network or Microsoft's Xbox LIVE, which are extremely important for any modern day console's long-term growth.
Interestingly enough, there's some indication that Nintendo may indeed be planning on a service of this nature.
It's worth noting that the Nintendo Switch will soon be able to capture in-game video recordings and share them with friends online. This is a great start to a strong community-driven framework, but it's not enough: to adequately tap the eSports market, Nintendo must go all-in on a big live-streaming program so users can always watch content across the globe.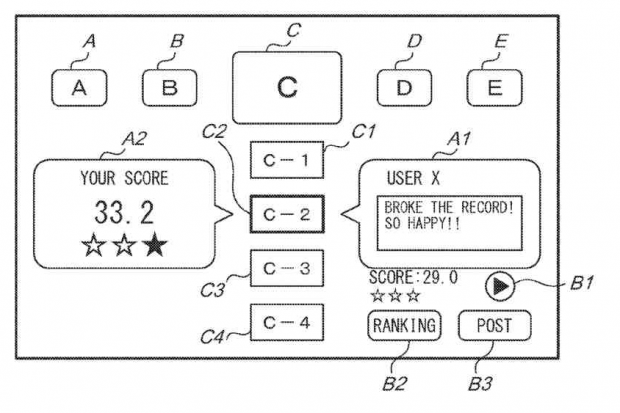 An older NX patent shows that the Switch may one day allow gamers to share replays and high scores with one another, and challenge each other to specific in-game goals. This would create a strong level of engagement and incentivize players to continue playing specific games. Sort of like an interactive achievement system.
What if Nintendo were to award users with "coins" for completing challenges, which could then be spent to monetize its live-streaming platform?
This kind of social interaction would foster a social network, which is critical for any modern day online-based console.
Not only would it tie players to the ecosystem and the platform, but developers and publishers would be much more likely to bring certain titles over simply because more people are playing online, and staying online. Publishers and developers are attracted by online networks that allow them to adequately monetize their games and rake in recurring revenue streams, and without a built-in native social network, that's not something the Nintendo Switch currently allows.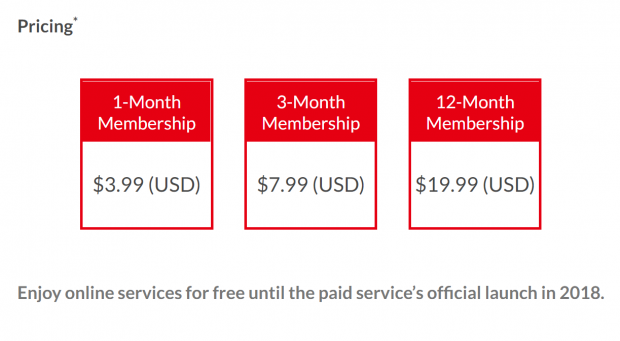 To date Nintendo has made no indication that its subscription-based online service for the Nintendo Switch will have any such online live-streaming capabilities.
The plan is 300% cheaper than Sony's PlayStation Plus and Microsoft's Xbox LIVE, only costing $20 a year. At that price range Nintendo probably isn't planning to facilitate its own service of this nature, which is a shame, because it could be a tremendous boon for the company as a whole.
Furthermore, the subscription service has been delayed until 2018, meaning a major live-streaming service most likely won't be available to promote Splatoon 2 or ARMS at launch. These are major missed opportunities that could've been goldmines from the Japanese games giant.
Instead of fostering its own network, the Nintendo Switch currently uses Twitter and Facebook to share content and build engagement. This may be a temporary move until the games-maker rolls out its principal online-based service, or it may be a permanent solution.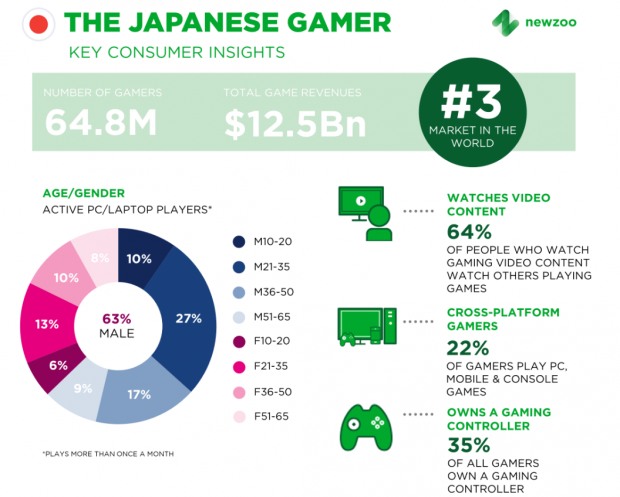 While live-streaming viewerships are different on a region-to-region basis, even Nintendo's own home country is voraciously consuming online content.
Analytics firm Newzoo reports that 64% of Japanese gamers spectate others playing games online, or 41.5 million people. Japan is the world's 3rd top video games market with 64.8 million gamers across the nation. The region pulls in $12.5 billion in games revenues, according to the analyst firm.
There's a major case for Nintendo to pursue its own console-based live-streaming service like Microsoft has done with Mixer. Yes, it probably would be expensive as Nintendo would have to buy out a startup like Microsoft did or start a service of its own, and yes, there's no guarantee it'd work, but these services are--and have been--powering the games industry.
It's really up to Nintendo how far it wants to integrate itself into the current generation of the games market. While many analysts believe the Nintendo Switch will sell upwards of 14 million units this year if supply is there, hardware sales aren't the end-all for any games-maker, and it'd behoove Nintendo to think past hardware and moor itself with a strong centralized social-based network to be monetized for years to come.
Related Tags