Insomniac release Spider-Man DLC 2 trailer 'Turf Wars'
The trailer for the second DLC to come to Marvel and Insomniac Games' Spider has been released. Can you stop the Turf Wars?
Published
1 minute & 3 seconds read time
Players will be required to step into "Turf Wars" in the new DLC coming to Marvel and Insomniac Games' Spider-Man for PS4. Check out the new trailer for yourself below.
The coming DLC expansion is titled "Turf Wars" and will put players right in the middle of the Maggie crime family and gang leader HammerHead. Spider-Man will be required to stop the feud between both competing groups and once again bring peace to New York City before it becomes the "greatest casualty."
Insomniac Games has planned to release the DLC to players on November 20th. In other news about Spider-Man, if you haven't already picked up a PS4 console and have been considering doing so, PlayStation has provided consumers with a web-slinging deal to grab onto to. Over the course of PlayStation's Black Friday Week, a 1TB PS4 system that includes a physical copy of Marvel's Spider-Man and a DualShock 4 wireless controller will be going for just $199, check that out here. For more information on Spider-Man for PS4, visit the official website for our favorite webhead here.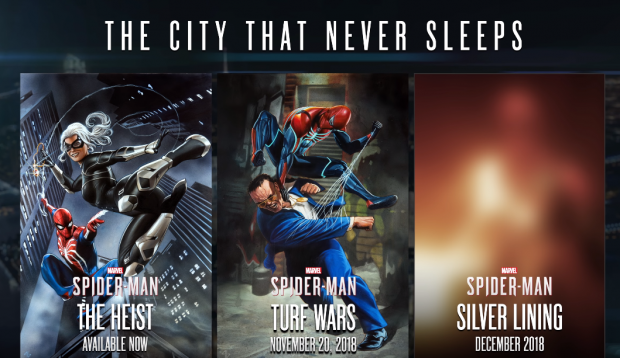 Related Tags