Destiny 2 could get new modes, stronger monetized content
Destiny's business model is taking its toll insofar as commercial earnings, and Activision wants to re-engage the playerbase.

Published Thu, Nov 8 2018 10:18 PM CST
|
Updated Tue, Nov 3 2020 11:50 AM CST
Destiny 2 isn't meeting Activision's expectations, but instead of righting many of the wrongs, the company could push microtransactions even harder and further alienate the playerbase.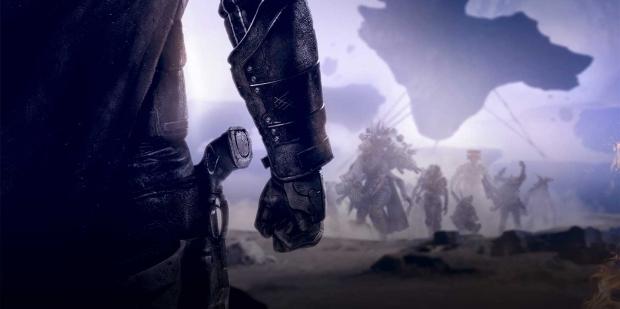 Destiny's business model has always been absurd. It's not the paid expansions that are frustrating, but a total culmination of Activision's and Bungie's monetization patterns. The original Destiny had multiple paid expansions followed by a big re-release with The Taken King. These new content drops successively locked non-payers out of key rotating content in a bid to push them towards the expansions. I hated this then and still hate it now. Then came cosmetic microtransactions. Destiny 2 did nothing to reverse this model but actually made it even worse by creating a $140 upgrade path for base game owners with its big Forsaken update. Forsaken wasn't originally bundled with the three required expansions (thankfully it now is), and anyone who downloaded the free PS Plus base game of Destiny 2 really needed to buy into the DLC path to get the most out of the game. But that's not it...Destiny 2 now has another expansion pass that's literally layered inside of an expansion. That's right: a DLC has its own DLC attached to it.
This may not be the end for Destiny 2's monetization. In its Calendar Q3'18 earnings call, Activision confirmed Destiny 2 is underperforming, likely due in no small part to its bewildering business model. Activision's tactics aren't working as well as they'd hoped. As a result Destiny 2 players may get more spending opportunities, which could mean more of the same strategy or even actual game-affecting microtransactions, more big expansions, and possibly even new modes.
"While Forsaken is a high-quality expansion with strong engagement and new modes of play, it did not achieve our commercial expectations. There's still work to do to re-engage the core Destiny fanbase," said Activision Chief Operating Officer Coddy Johnson.
"At BlizzCon, we announced that Destiny, the base game is free for two weeks, meaning download it by November 18, and you get to keep the base game forever. We did that because we want the whole community loaded up and able to play it, but also because it's a live game. And once you're in it, with the ongoing features and services and content, there's really deep engagement that takes place.
"And part of it was also because we have not yet seen the full core reengage in Destiny, which has led to the underperformance against our expectations to date. Some players we think are still in wait-and-see mode. So when you're in, you're deeply engaged. If you're not, we're hoping now is the time to work and to bring players back in and to win them back."
Usually any time the word engagement is thrown around it means two things: new content that aims to bring old and new players back in, and monetization of said content. While Johnson didn't explicitly say Destiny 2 will get new microtransactions or monetization schemes, it's somewhat implied. After all the game failed to meet commercial expectations so far, and a way to make up for that is deeper spending opportunities to offset sales discrepancies.
At the same time we could see Bungie simply add more content in as a means to organically propel sales and incentivize microtransaction purchases. Adding more mTX could alienate players even more and push them farther away from the game, which would have a negative ripple effect on Activision's plan. So I don't think we'll necessarily see too much monetization pressure but a mix of the two.
While we don't know the exact roadmap Activision will use for Destiny 2, we do know it'll be more of the same live service-style monetized engagement. But how the content is just as important as it being monetized in the first place (yes, I've said "monetized" a lot in this article).
Related Tags