Games-as-a-service driving EA and Activision into the future
EA goes from being worth $4 billion to $33 billion, Activision from $10 billion to $60 billion - all thanks to games-as-a-service.
Published
|
Updated Tue, Nov 3 2020 11:50 AM CST
2 minutes & 19 seconds read time
If we rewind the clock back six years, EA was worth $4 billion and Activision was worth $10 billion. Today, however... EA is now worth a huge $33 billion, while Activision has swollen out to $60 billion, and it's all thanks to their push into games-as-a-service.
Buying a game once off doesn't make developers as much as a continued subscription service method, or games like Overwatch that keep you coming back for more with DLC, microtransactions (loot boxes) and themed/timed events and seasons. Look at Fortnite for example is making over $300 million a month and is home to close to 100 million players per month.
Something like Overwatch will cost $30 and you can have hundreds of hours in it without spending another cent, but you might splash out on some loot boxes because you want some of those awesome skins and other cosmetic items.
PUBG and Fortnite didn't cost much to make but have made billions of dollars between them, as they're made as games-as-a-service. Comparing this to massive AAA single-player games that take multiple years to make and might only sell a few million units, the ROI on this is diminishing compared to Fortnite, PUBG, Overwatch, and others.
Activision closed its acquisition of King in 2016, in a deal worth $6 billion, with the Candy Crush Saga developer driving Activision's revenues by 94% in the same year. This was in the last two years, but what about the future?
EA and Activision have big plans going into the future with their games-as-a-service model, with EA's own franchises in FIFA, Madden, NHL and NBA games to all feature some form of microtransactions. Battlefield V launches on November 19 and will have plenty of microtransactions, and then as we shift into 2019 we'll see EA launch Anthem and others that will drive the games-as-a-service model into another gear.
There have been stumbles of course, with EA's infamous limp-to-market with Star Wars Battlefront II, but they're looking to change things around for gamers with Battlefield V's impending launch. The game just went gold 24 hours ago, too.
DFC Intelligence's new report details it all, showing that developers pushing into the arms of games-as-a-service are milking it for billions and billions of dollars. DFC's own report says: "Activision Blizzard has narrowed its packaged product lineup to a handful of franchises. Namely this is Call of Duty and Destiny".
Remember that the new Call of Duty: Black Ops 4 doesn't even feature a single player campaign, and is a full frontal multiplayer experience first and foremost. It features a new spin on the battle royale game mode in the form of Blackout, which in my opinion, is a better decision than including a single player experience.
That might piss some people off, but Activision has been making a HUGE amount of money from COD: Black Ops 4 (myself included) and it won't be stopping soon.
This doesn't mean single player games are dying, as we have some truly gigantic games releasing in the next week and into 2019 in the form of Red Dead Redemption 2 launching on Xbox One and PS4 (no PC right now, BOOOOO) and then Cyberpunk 2077 from The Witcher developer CD Projekt Red sometime in the future.
What do you think of the games-as-a-service model? Considering PUBG and Overwatch cost $30 and you can play them 24 hours a day without spending another cent... I'd say this is the future. Single player games won't die, but they're definitely being watered down in favor of the GaaS business model.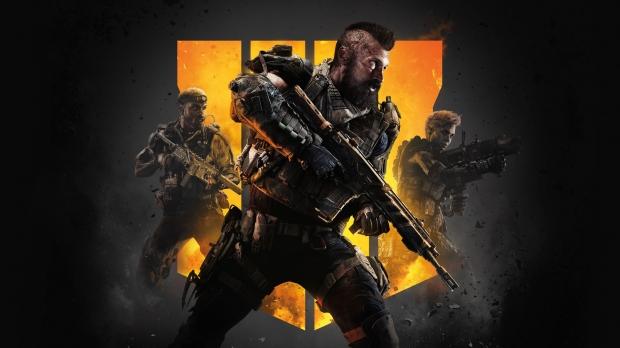 Related Tags