On the heels of its success with Elder Scrolls Online, ZeniMax Online will continue expanding with new MMORPG experiences.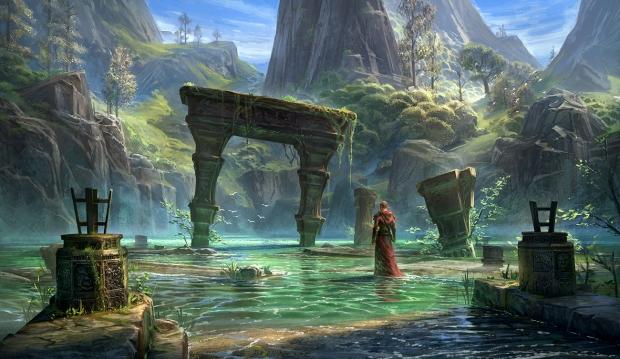 ZeniMax Online is making an new MMORPG set in a fresh IP, a new job listing reveals. The mention of a new IP hints the new game won't adapt one of Bethesda's core franchises. The studio took this approach by translating Bethesda Game Studios' beloved Elder Scrolls series into an MMO--The Elder Scrolls Online--which started off rocky but is now stable. Now it seems the devs want to push even farther into the online space.
Other than it being an MMO, the Core Tech Programmer listing itself doesn't reveal any hints or key info about the game. It does suggest that the game is in early phases of development, however. This isn't uncommon in the games industry; developers typically take on multiple projects at once and lay the seeds for new works while fortifying existing releases.
Bethesda Game Studios is currently working on a new IP called Starfield, but the studio says it'll be a single-player driven experience. It's highly unlikely there will be a big paradigm shift that transforms Starfield into an MMORPG experience.
However...what if ZeniMax Online will adapt Starfield into a spin-off style MMO the same way it did with The Elder Scrolls series?
Here's what the listing says:
Join the team at ZOS and work on an exciting new IP!

Based in Hunt Valley, Maryland, the team is hard at work developing new, compelling content and DLCs for The Elder Scrolls Online in addition to currently unannounced projects. The studio continues to grow and is hiring for multiple roles.

Core Tech Programmer responsibilities:

Implement core engine tech

Turn engine architectural goals into reality

Develop core engine components (threading, object system, memory management, file system, etc.)

Work with engineers, artists, designers, world builders, and producers to match core engine features and performance to the game's vision

Desired Skills:

MMO development experience