Black Ops 4 breaks Activision sales records
Treyarch's new FPS is a juggernaut right out of the gate.

Published Sun, Oct 14 2018 7:29 PM CDT
|
Updated Tue, Nov 3 2020 11:50 AM CST
Black Ops 4 makes a big sales splash in Activision's mighty digital ocean.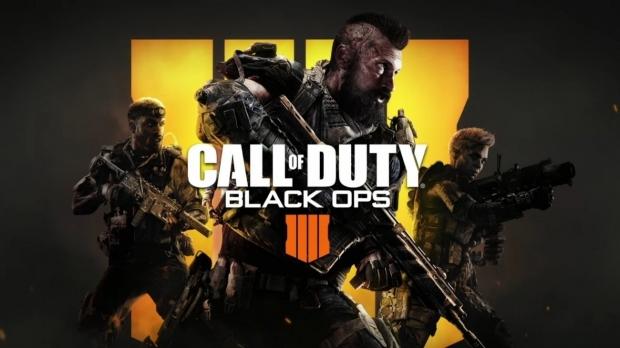 As predicted by many analysts and much to Activison's delight, Black Ops 4 is a digital sales powerhouse on PS4, Xbox One and PC. The shooter has set a new digital launch day record as the "biggest day one release" in the company's storied history, smashing the previous record held by Call of Duty WWII. Remember this is raw full game sales worldwide and doesn't include purchases of microtransactions or other digital content.
What's more is that Black Ops 4 is now the best-selling day one PS4 game on the PS Store, and even became a best-selling on the Xbox One marketplace to boot. Exact full game sales weren't announced, but analyst firm Piper Jaffray predicts Black Ops 4 will sell anywhere from 21.5 to 23 million copies by December 31, 2018.
Black Ops 4 is also predicted to be the best-selling game of the year. As always, retail sales are expected to beat digital.
Activision loves the idea of pushing digital sales for many reasons, especially on PC where the game is exclusive to its fully-owned Battle.net storefront. Digital games sales reduce costs of manufacturing of disks, cases, and other materials, but also push gamers towards the company's engagement-driven revenue streams that include microtransactions, season passes, and other additive content.
"Black Ops 4 is an incredible game, and the community's response to it has been amazing. We have shattered multiple digital day one sales records, and the number of people who connected online on day one to play has grown year on year," said Rob Kostich, EVP and GM, Call of Duty.
"But probably the most important thing is that the community is having so much fun across Multiplayer, Zombies and Blackout. We are so incredibly thankful for the community's trust and support. This is just the beginning, it's going to be an incredible journey with Black Ops 4."
Related Tags