Project xCloud to stream Xbox games to phones, consoles
Microsoft's new Xbox game streaming service is called Project xCloud, and testing is coming in 2019.

Published Mon, Oct 8 2018 4:57 PM CDT
|
Updated Tue, Nov 3 2020 11:50 AM CST
Microsoft has formally announced its new Project xCloud game streaming service, which will stream console-grade Xbox games to mobile devices, laptops, PCs, and consoles, but it's still a ways off from release.
Using the power of Microsoft's cloud infrastructure, the Xbox brand is expanding past gaming hardware and will bring a new era of accessibility to gamers worldwide. Ever keen on making new subscription services and future-proofing its engagement strategy, Microsoft's new Project xCloud will essentially let players turn their smartphones into a portable Xbox One for on-the-go gaming. When it's ready. Right now it's far from finished and beta testing will begin in 2019.
The service has lots of hurdles and limitations in the way. It's still in early stages of development while Microsoft tweaks and hones its servers to tackle hard obstacles like latency, frame-rate dips, and preserving graphical fidelity while streaming. Remember the stock Xbox One (which isn't even sold any more) already requires lots of caveats to get games running on it, namely dynamic resolution scaling, and these trade-offs may be present in Project xCloud too. Thankfully the service will use Xbox One S console specs, and games like Halo 5 and Forza are already playable on smartphones via streaming.
Project xCloud is literally powered by Xbox One console hardware. Every server blade that powers the network houses numerous Xbox One S consoles that are fashioned together to work as a single unit in the server rack.
"We have our first rack of console hardware in the data center at Quincy, WA today. We've taken an existing Xbox console, we've broken it out into its component parts, and we can actually build a single blade unit that's composed of multiple Xbox systems at one time. So we've actually built not just the blades themselves but the boards inside, and all the infrastructure associated with it," Xbox engineers said during the Project xCloud reveal.
Scaling and building out Project xCloud is a multi-year journey for us. We'll begin public trials in 2019 so we can learn and scale with different volumes and locations. Our focus is on delivering an amazing added experience to existing Xbox players and on empowering developers to scale to hundreds of millions of new players across devices. Our goal with Project xCloud is to deliver a quality experience for all gamers on all devices that's consistent with the speed and high-fidelity gamers experience and expect on their PCs and consoles.

We've enabled compatibility with existing and future Xbox games by building out custom hardware for our datacenters that leverages our years of console and platform experience.

We've architected a new customizable blade that can host the component parts of multiple Xbox One consoles, as well as the associated infrastructure supporting it. We will scale those custom blades in datacenters across Azure regions over time.

Currently, the test experience is running at 10 megabits per second. Our goal is to deliver high-quality experiences at the lowest possible bitrate that work across the widest possible networks, taking into consideration the uniqueness of every device and network.
Project xCloud isn't meant to replace anything within the multi-dimensional Xbox brand. Instead it's meant to compliment the existing webwork of services and hardware, and will likely fold neatly into subscriptions like Xbox Game Pass and Xbox LIVE. Microsoft has been very clear that all of its services are meant to work together and not replace or overtake one another.
Microsoft is also expected to make a low-cost streaming-only Xbox system specifically designed to run Project xCloud, and it's believed this new online-based hardware will be part of its new codenamed Scarlett family of systems.
"Consoles are still going to be a flagship experience. You're going to have that immersive high-fidelity experience with your amazing sound systems. But we know not everybody on the planet is going to go buy a gaming console. It's actually about choice for you."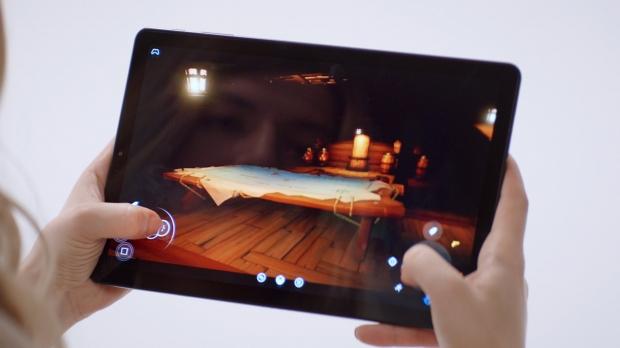 Related Tags