AMD will unleash their next-gen Navi GPU architecture in 2019, something the engineers at Radeon Technologies Group worked directly with Sony on for the next-gen PlayStation 5... but what about post-Navi? We're now hearing about a new GPU architecture for 2020 and beyond called Arcturus.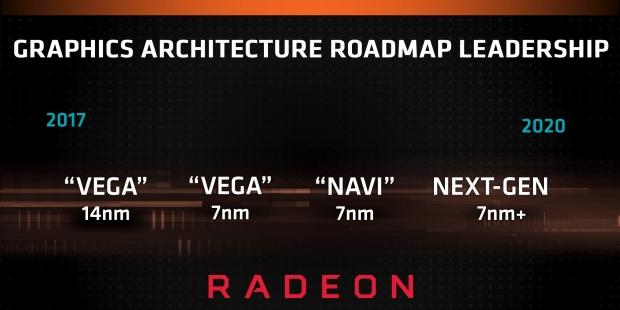 AMD's purported next-gen Arcturus GPU architecture has been teased by an AMD employee on the Phoronix Forums, with this person adding that a new line up of graphics cards will continue using the older Radeon naming scheme versus the one used for Vega. This means we shouldn't expect the new cards to be called Radeon RX Navi or Radeon RX Arcturus, and rather Radeon RX 680 and Radeon RX 780, I guess?
The new Arcturus codename continues the star theme that started with Polaris and continued with Vega, right into Navi and now the purported Arcturus GPU architecture codename. The AMD staffer said: "We are going back to real codenames where possible (ie where it's not already too late to change), and trying to keep the old "the name vaguely suggests HW generation so it will be easier to remember in the future" model. The first new codename should be Arcturus".
I don't think we'll hear much about Arcturus until mid way into 2019, as we have Navi hype ramping up early next year before its reveal in mid-2019. I'm hoping we see Arcturus do something special in order to beat Turing, so I'm sure we'll see a beast - MCM possibly, with stacks of GDDR6. If AMD uses a multi-chip module design for Arcturus, we could be looking at super-efficient GPU cores that can be stacked together like Zen cores on AMD's latest processors.
AMD Ryzen Threadripper 2990WX uses 4 x 8C/16T modules that add up to 32C/64T, and so does EPYC, and then it works its way down to Ryzen 3/5/7. If AMD can use this method of making graphics cards, we could expect some truly stunning high-end graphics cards that will be chopped down to mid- and low-end parts. Hopefully.