Fortnite escapes Switch Online paygate
Fortnite Switch gamers won't have to pay for Nintendo's premium service to play online.

Published Sun, Sep 16 2018 6:27 PM CDT
|
Updated Tue, Nov 3 2020 11:50 AM CST
Fortnite will be exempt from the Switch Online's paygate, Nintendo has confirmed.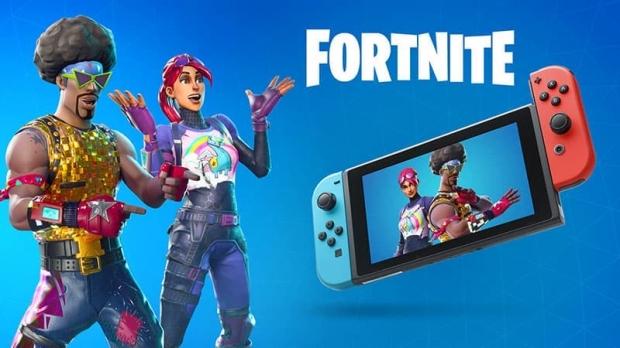 The Nintendo Switch's new $20 a year premium online service will essentially mimic PS Plus and Xbox LIVE in key ways: not only does it require gamers to subscribe to play online in key games like Splatoon 2, it gives access to free NES games. But not every game will require an active sub to play online; one of the biggest games on the planet has skirted the clampdown.
"Beginning September 18, 2018, a Nintendo Switch Online membership is required to participate in co-op and competitive online features for many first- and third-party Nintendo Switch games, including Splatoon 2, Mario Kart 8 Deluxe, ARMS, and Super Smash Bros. Ultimate. Some games, such as Fortnite, can be played online without a Nintendo Switch membership," reads a recent Switch Online FAQ.
This move makes a lot of sense for two reasons. First off, Fortnite is free-to-play and any in-game purchases made on the platform directly benefit Nintendo as they get a cut. Locking Fortnite behind a paygate would dramatically reduce the amount of potential purchases made every day, and thus reducing Nintendo's share of the proceeds. It's also worth mentioning Fortnite doesn't require PS Plus to play on PS4, but Xbox LIVE is required on Xbox platforms.
Secondly, Fortnite brings a massive influx of Switch users online. Nintendo wants gamers to not only go online, but to stay online, simply because it gives the company's key properties more exposure. For example, the hope is when gamers go online they'll see a news feed tidbit about a new first-party game or maybe explore the eShop in search of other content to grab. Both of these things could inspire the user to make a purchase.
They could even buy into the Switch Online ecosystem to ensure sustaining subscription revenues for Nintendo--something the company is still quite new at.
Restricting Fortnite behind an online paygate would be a bad move on Nintendo's part, and I don't see it happening any time soon.
The Switch Online service launches on September 18, 2018 and will cost $20 a year, $8 for 3 months, or $4 for one month.
Related Tags