The Surge gets new western themed expansion
The Surge channels the gunslinging action of Westworld in its new expansion.

Published Thu, Sep 6 2018 3:11 PM CDT
|
Updated Tue, Nov 3 2020 11:50 AM CST
The devs at Deck 13 are having a lot of fun with The Surge's expansions. The first DLC, A Walk in the Park, took us to the warped CREO World amusement park and had us take on hulking bosses. Now the second expansion is taking us to Westworld...well kind of.
The Good, the Bad, and the Augmented is The Surge's second major expansion pack, and as you might've guessed it's decidedly Western themed. The DLC has our amped up hero taking on Dr. Rischboter's monstrous machinations in an old abandoned CREO QA lab, and will feature new weapons, armors, and 16 new "insane" modifiers.
"Fight through the mad doctor's training rooms and try modifying them yourself for increased rewards by combining up to 4 of the 16 insane modifiers available. At the end of each stage, fight against distinct Challengers, powerful opponents forged from the training scenarios who are equipped with 30 unique new equipment pieces - armors, weapons, and implants - that you can take for yourself! Fight against mad scientist Dr. Rischboter for unique weapons, armor sets, and plenty more!" reads a press release announcement.
The Good, the Bad, and the Augmented comes out on October 2, 2018 on PS4, Xbox One and PC. No price was announced but it will likely be $14.99 or thereabouts like the first DLC.
A new game of the year edition for The Surge is also on the way and will include both DLCs and the base game.
Also remember Deck 13 is currently developing The Surge 2 for release in 2019.
Read more: The Surge Review - Burnt Out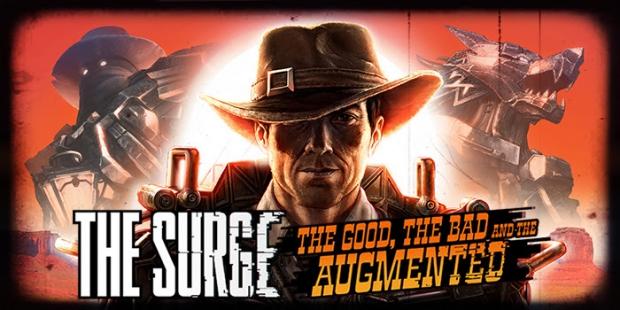 Related Tags