Black Ops 4 Blackout battle royale starts at 80 players
Blackout's player count will start at 80 and 'go from there'

Published Tue, Sep 4 2018 3:20 PM CDT
|
Updated Tue, Nov 3 2020 11:50 AM CST
Black Ops 4 may not support 100 player chaos in its new battle royale mode, putting it behind competitors like Fortnite and PUBG...but it will have zombies.
Today Treyarch recently confirmed that Black Ops 4's Blackout battle royale will be capped at 80 players during the beta. "80 at the beta and we'll go from there," Treyarch design director David Vonderhaar said in a Game Informer interview. This is up from Battlefield V's 64-player Firestorm battle royale mode.
Blackout will see tons of classic Treyarch characters and content mashed together in an explosive FPS wrapper. Everything from destructive vehicles to AI-driven zombie hordes will be added to the mix for absolute chaos across the biggest Black Ops map to date. Vonderhaar revealed a bunch of new details about Blackout in the interview, showing just how much effort the studio is putting into this new engagement-driven mode.
Here are tidbits from Game Informer's rapid-fire interview:
Blackout "can" run at 60FPS, won't be locked at 30FPS

Cross-platform play not happening

Ruin's grappling hook is on the map

Zombies confirmed, will spawn at various destinations: "look for the ray of light"

Fall damage confirmed

Won't have dynamic weather at launch

Complete missions to unlock characters

Mission unlock items can be stolen or traded; can steal it from player's "death stash"

Multiple types of armor confirmed

2 primary weapons can be used at once

No 3rd person mode

"Any chance Black Ops IV's coming to Switch?" Vonderhaar just laughs

A melee weapon is confirmed, "involves zombies"

Raven Software collaborating on Black Ops 4

4 vehicles confirmed at launch
"In Blackout, Black Ops comes to life in one massive battle royale experience, combining Black Ops signature combat and the biggest map in Call of Duty history.

"Play as fan favorite characters and battle through iconic settings from the Black Ops universe. It's a collision course bringing together the worlds of Black Ops in an all-out survival and elimination experience featuring weapons; equipment; land, sea, and air vehicles; RC-XDs; traps; and even Zombies in an experience that is uniquely Black Ops.
Black Ops 4 will launch on October 12, 2018 with its new Blackout battle royale mode.
Check below for confirmed beta dates:
PS4 exclusive
STARTS: SEP 10 AT 10AM PT/5PM GMT
ENDS: SEP 14 AT 10AM PT/5PM GMT
PS4 and Xbox
STARTS: SEP 14 AT 10AM PT/5PM GMT
ENDS: SEP 17 AT 10AM PT/5PM GMT
PC beta
STARTS: SEP 14 AT 10AM PT/5PM GMT
PC EXCLUSIVELY ON BATTLE.NET
PC Open beta
STARTS: SEP 15 AT 10AM PT/5PM GMT
ENDS: SEP 17 AT 10AM PT/5PM GMT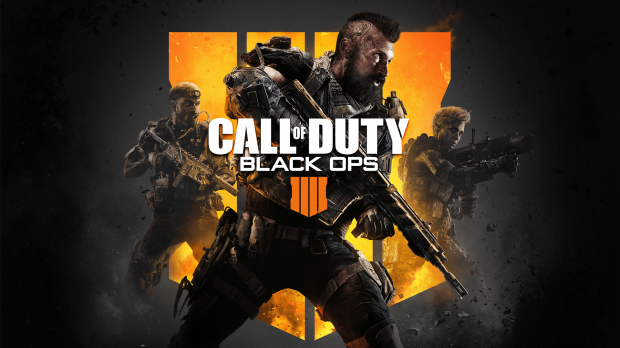 Related Tags