On the heels of a recent tease, Yacht Club Games announces a new game for its Shovel Knight Treasure Trove collection.
Shovel Knight Showdown is a new multiplayer-focused add-on that closely resembles a 16-bit Super Smash Bros. Showdown allows 4 players to battle it out in local multiplayer SSB-style, but instead of classic Nintendo characters we have a roster straight from Yacht Club's beloved sidescroller. The game's multiplayer is offline only and features both co-op style action as well as straight free-for-all combat, and also has a fully-fledged campaign mode to boot.
Showdown will be free for all Treasure Trove owners and will be sold standalone for $9.99. The new game/add-on will release on a myriad of platforms excluding PS Vita and 3DS (Nintendo Switch, Nintendo Wii U, Sony PS4, Sony PS3, Xbox One, PC, Mac, Linux, & Amazon FireTV) but a launch date has yet to be announced.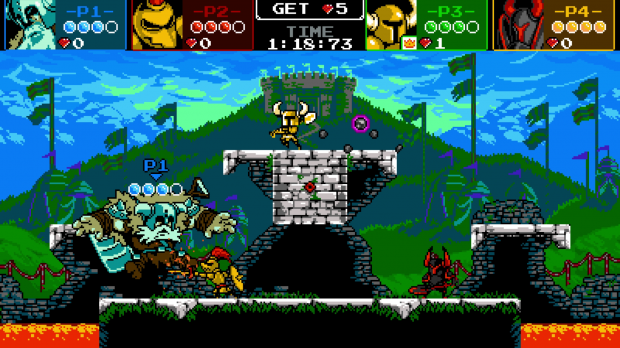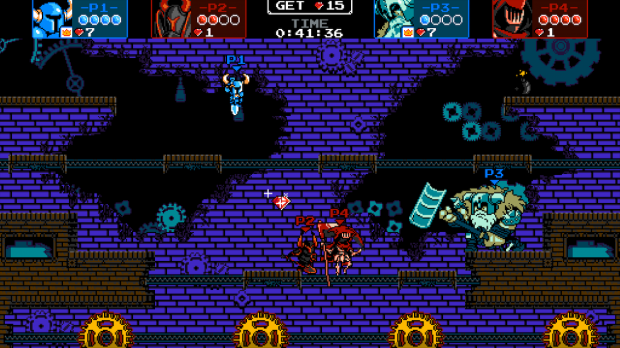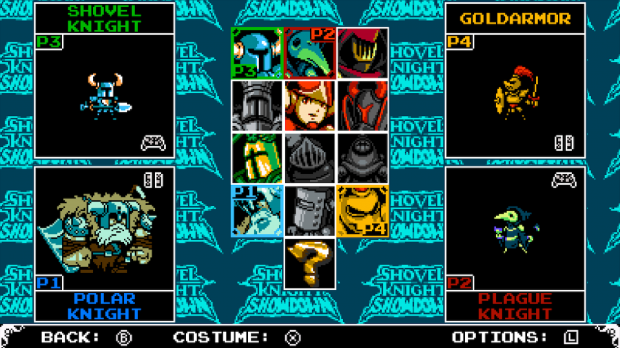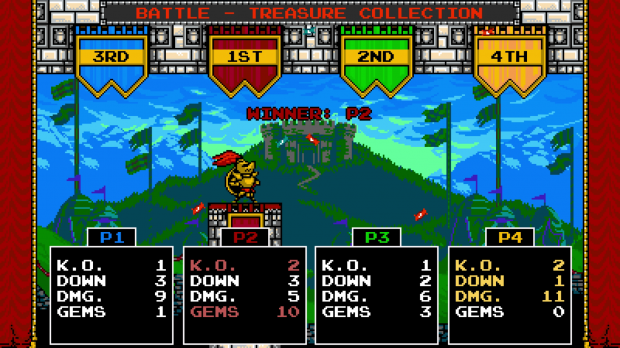 In other Shovel Knight news, Yacht Club Games is busily working on its huge new King of Cards game. The indie studio says it's quite close to finalizing the new release:
"We're nearing the end of development on what is by far our biggest and most grandest singleplayer campaign yet! Stay tuned for information on the final release date... later this week!"
Check below for more info on Shovel Knight Showdown:
Duel with up to 4 players and scramble after gems as your favorite heroic or villainous knight in Shovel Knight Showdown. All the classic Shovel Knight characters you know and love are playable, many for the first time ever! Gather your pals for endless multiplayer clashes, or take control of your favorite character and dig into Story Mode. Familiar controls, items, and mechanics return, making this a platform fighting game that anyone can jump into and try."
Features
Play as all the key heroes and villains from Shovel Knight, many for the first time ever! Master over 16 playable characters including Shovel Knight, Shield Knight, Black Knight, The Enchantress, and all of the Knights of the Order of No Quarter!

Compete in one-on-one duels, frantic 4 player free-for-alls, and cooperative team battles against AI opponents or your friends in modes like Gem Clash, Showdown, and more!

Battle through Story Mode, a multistage journey customized for each character! Your chosen hero will face a rival, defeat scores of opponents, relax with a minigame or two, and hopefully see their tale completed after an all-new final encounter!

Explore myriad stages inspired by famous characters and locales in Shovel Knight, as well as a plethora of all-new stages.

Prepare and perfect your moves in a full-featured practice mode.

Yacht Club Game's beautifully authentic style bridges the gap between yesterday and today. Design, art, and audio hearken back to the days of 8-bit, but with a frenetic new coat of paint!

New songs compliment an award-winning soundtrack composed by Jake "Virt" Kaufman.

Balanced and intuitive gameplay is a warm welcome to newcomers, and an old embrace for experts.