New Age of Empires II mod brings to life Lord of The Rings
The Lord of The Rings has been brought to life inside your favorite classic RTS Age of Empires II HD.

Published Tue, Aug 7 2018 1:00 AM CDT
|
Updated Tue, Nov 3 2020 11:51 AM CST
Ever wondered what it would be like to play The Lord of The Rings inside of Age of Empires II HD? Well, now you can as the Tales of Middle Earth mod brings to life all 18 realms of Middle-Earth.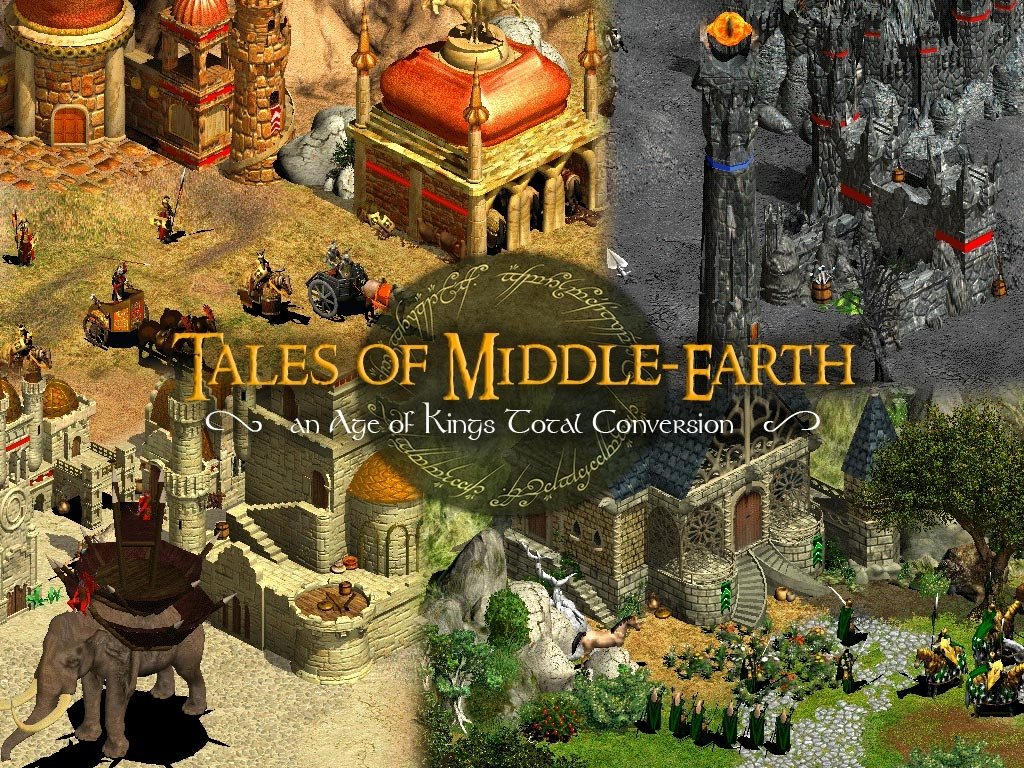 The mod comes from the ToME-Team and allows for players to experience the full 18 realms of Middle-earth, this includes the following factions: Elves, Men of the West, the Rohirrim, Southrons, Easterlings and of course the evil forces of both Mordor and Angmar. The description of the mod adds "hundreds of new units, with over a hundred new building graphics and wonders from the Middle-earth."
The mod delves straight into the lore of The Lord of The Rings, players will be able to experience massive redesigning of structures such as temples, wonders, and other buildings which have then been converted into landmarks from J.R.R Tolkiens Legendarium. If you are interested in picking up the Tales of Middle-Earth mod, visit the official download link here.
In other news about The Lord of The Rings, fans are recreating DICE's The Lord of the Rings: The Battle for Middle-Earth in the Unreal Engine 4, check out that project here.
Welcome to the world of Middle-Earth!
Play from the Fall of Beleriand to the Great Years and the War of the Ring.

Choose from one of 18 unique factions.

Guide the wise and fair elves - Lindon, Rivendell, Mirkwood, Eregion, and Lothlórien.

Fall under the sway of the Shadow with Angmar, Mordor, Isengard, Dol Guldur, or Minas Morgûl.

Place your hope in the Men of the West with Arnor, Gondor, and fabled Númenor of old.

Ride with the Native Men of Rohan, Rhovanion, Harad, Umbar, or Rhûn.

Battle on new random maps based on real Middle-earth locations.

Research countless new technologies and decide the path of your race with faction choices.

Forge alliances to supplement your armies with soldiers from other regions, or even call for the aid of Dwarves and Hobbits.

Enjoy the rich world of Middle-earth as presented by one of the largest graphical modification ever produced for Age of Kings. Over a hundred buildings have been designed, including wonders based on famous Middle-earth landmarks like Orthanc, Barad-dûr, The Golden Hall, or Elrond's Homely House. Likewise, hunders of new unit graphics have been added, including all new units to appear for the very first time in ToME.

Create that LotR campaign you always had in mind or play online against a friend! Designed to function in multiplayer, singleplayer, and scenario design.
Related Tags