GIGABYTE has just announced their flagship X399 motherboard that is fully prepared and laden with features ready for AMD's upcoming next-gen Ryzen Threadripper CPUs.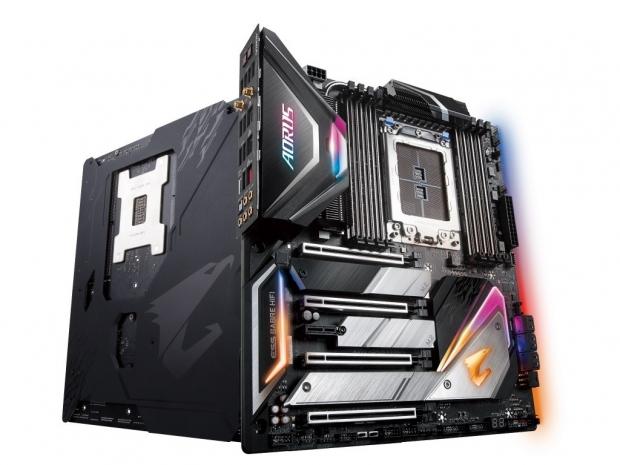 The new GIGABYTE X399 AORUS Extreme motherboard will support the new Threadripper 2990WX which is AMD's upcoming 32C/64T flagship second-gen TR processor that has a TDP of up to 250W. GIGABYTE is using a heavily improved cooling system on the X399 AORUS Extreme, with 10+3 phase PWM supply that gets its power through not one, but two 8-pin EPS connectors.
There are 8 x DDR4 DIMM slots on the GIGABYTE X399 AORUS Extreme, 6 x SATA 6Gbps ports, 3 x M.2 slots (which are cooled by GIGABYTE's M.2 heat sinks), 4 x PCIe 3.0 x16 slots, and 1 x PCIe 3.0 x1 slot. There's 64 PCIe lanes thanks to Threadripper, so GIGABYTE is preparing for anyone to throw the kitchen sink at this motherboard with connectivity options galore.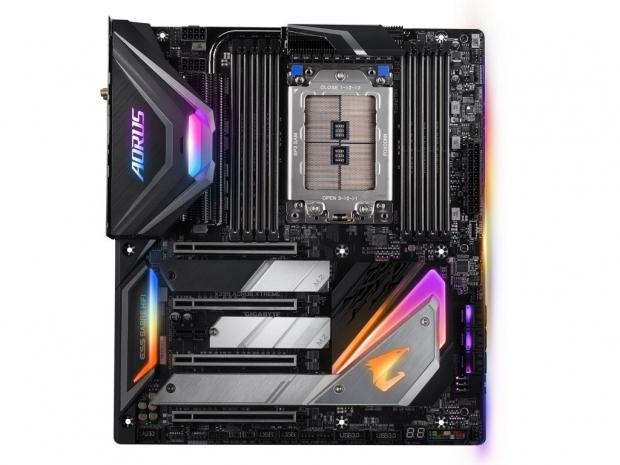 We're looking at a $500 price tag on the GIGABYTE X399 AORUS Extreme, and closer to $1850-$2000 for the flagship Ryzen Threadripper 2990WX when it launches soon.