Netflix release Disenchantment character introduction videos
Netflix has taken to their YouTube Channel to introduce everyone to the characters in the upcoming show Disenchantment.
Published Jul 30, 2018 5:00 AM CDT
|
Updated Tue, Nov 3 2020 11:51 AM CST
1 minute & 47 seconds read time
Disenchantment, Matt Groening's newest T.V show is coming to Netflix on August 17th and ahead of it's launch, Netflix has released four videos introducing us to the three main characters and the Kingdom of Dreamland.
We are only two weeks away from the launch of Matt Groening's newest animated T.V show Disenchanted, and for fans to get to know the characters/setting before the official launch Netflix have released some short videos. The first video introduces us to the main protagonist Bean (Abbi Jacobson), Bean is a princess that wants to figure herself out before getting married, she seems set on choosing her own destiny. The second video we have Elfo (Nat Faxon), Elfo wants to experience more of the world so he ventures away from his homeland to take on one-adventure at a time. Finally, we have Luci (Eric Andre), Luci is Bean's very own personal demon, he is thrown into the trio mix as the character who will bring up all of the terrible ideas.
The fourth video released by Netflix showcases to fans the setting of the animated series, the Kingdom of Dreamland. Dreamland is home to the noble king, a 'friendly' fairy, a decrepit peddler, an educated orge and an executioner who has an entire book of golf jokes. According to an interview conducted by IGN with executive producer of the show, Josh Weinstein and voice-actor Eric Andre, fans can assume that the comedic value of Disenchantment will be a combination of The Simpsons and Futurama with a touch of Gravity Falls.
Here is what Weinstein had to say: "It has the DNA of those shows. Half of our staff are classic Simpsons and Futurama writers, but then we have all of these younger writers, from Gravity Falls. So it has Simpsons and Futurama style-humor, but I think it's a step above, because we're telling serialized stories. So, they're more emotional." Weinstein also discussed how modern day animation series' such as Rick and Morty and Bojack Horseman have changed animation T.V series' forever, "Shows like Bojack Horseman are wonderful at dealing with real life things even though the show is about animals. And then Rick and Morty - which I think has pioneered storytelling - the way they tell stories is brilliant and different. And what I love about them is that they'll tell a story for whatever length it takes and then they're out. So I think there are modern cartoons that influenced us."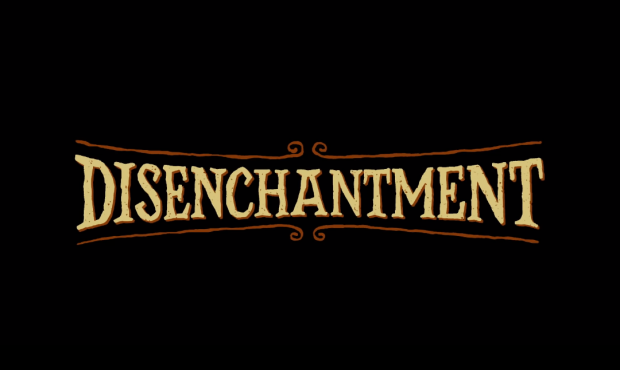 Related Tags