Amazon hire Star Trek 4 writers for Lord of the Rings show
Star Trek 4 writers JD Payne and Patrick McKay have been hired to work on The Lord of The Rings T.V show.
Published Jul 30, 2018 2:00 AM CDT
|
Updated Tue, Nov 3 2020 11:51 AM CST
1 minute & 51 seconds read time
The writers for Amazon's next massive T.V project 'The Lord of the Rings' have been revealed, announcing Star Trek 4 writers Patrick McKay and JD Payne, as they have been appointed to tackle the gargantuan project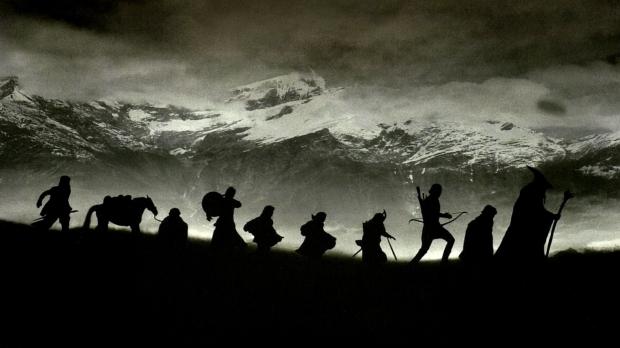 It has been reported that both JD Payne and Patrick McKay have no previous writing experience, but to calm your shock neither did Game of Thrones writers D.B. Weiss and David Benioff. Amazon must have a lot of faith in both of these writers, as this The Lord of The Rings TV show is going to be the most expensive series ever made, coming in at a massive $1 billion. The writers have come forward and given statements on how excited they are to work on Amazon's project, here is what they had to say: "We feel like Frodo, setting out from the Shire, with a great responsibility in our care--it is the beginning of the adventure of a lifetime."
For those that aren't caught up with the news surrounding The Lord of The Rings T.V show, the series is set before the trilogy of movies directed by Peter Jackson. Amazon will be bringing to life the world before Frodo and the ring, examples of the numerous avenues that Amazon could take are: explaining the Numenoreans and the Duneadine with the founding of Gondor/Arnor, the forging of the great rings of power, or they could even take it way back to first age with Morgoth from Tolkein's The Silmarillion. It should also be noted that Amazon has partnered with the Tolkien Estate, HarperCollins and New Line Cinema. Having the Tolkien Estate involved within the production of the show should provide a solid back-bone for the rich lore found everywhere throughout Tolkeins Legendarium.
Rumors have surfaced saying that season 1 could be featuring a young Aragorn, this would make sense from not only a lore standpoint but also a visual standpoint. Explaining the Aragorn and his origins from the Duneadine and even the Numenoreans would definitely complement the movie series, it would also would put a very familiar character as the poster-boy for the show. This could make it easier for not-so-die-hard fans to recognize the series and pick it up if they enjoyed Peter Jackson's movies. In other news about The Lord of The Rings T.V show, it has been reported that each episode could be costing Amazon around $150 million each.
Related Tags